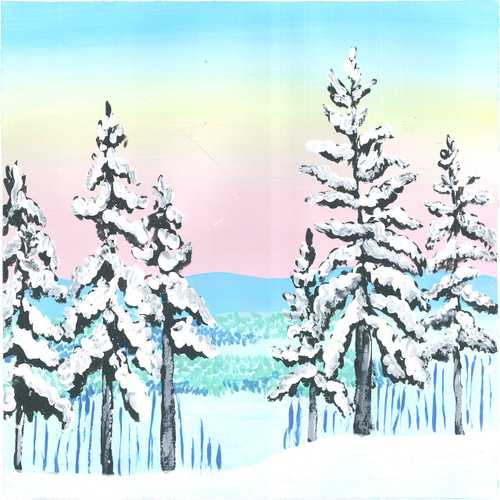 Winter sounds: The coldest playlist on earth.fm
Winter is coming – or at least we hope it is, despite the confusing weather patterns of late. To celebrate the coldest season, field recordists Melissa and Jan have curated a list of soundscapes to keep us going throughout the hibernation period and to relax our nervous systems during the busy holiday season.
From heavy snowfalls to cracking wood, birds at dawn, and waves hitting a pier, these natural sounds are reminders of a world very much alive even under harsh circumstances. They are a simple but significant ways of reconnecting with a season often lost in the white noise of the artificial festivities which take over the world at this time of year, especially its urban spaces. ❄️
In no particular order, let sweet winter carry you away:
As heavy snowflakes fall on dry leaves littering a beech forest floor, wind roars along the hillside.
Recorded in a small canyon between troglodyte churches in Cappadocia, with dead branches used as a microphone stand, this recording was meant to capture some common whitethroats. But then the rain started. Drops hitting branches reveal the hollowness of the wood, and birds usher in the night.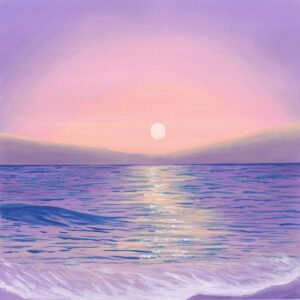 This excerpt from a dawn recording made in bushland scrub, on the land of the Ngarrindjeri people, gives a brief intermezzo of early autumn. Many birds sing, like those that bathe in the sun on a chilly winter's day.
The chime-like melodic whistles of crimson rosellas can be heard through much of this recording, along with the calls of new holland honeyeater, gray fantail, olive whistler, and white-throated treecreeper. Where's the mistletoe?!
An overnight recording in pursuit of Ural owls on a calm but cold (-15 °C) night, with calls from distant boreal owls and red foxes. Tree stems crack throughout the night. As dawn approaches, great tits and willow tits begin singing. Drumming woodpeckers and ravens are audible too, along with the fluttering wings of a hazel grouse.
A group of mute swans quietly drift on the Warta River during a snowy winter. Amongst their calls and sounds of preening can also be heard the delicate sound of snowflakes falling onto the microphones from trees above.
An unedited, unprocessed excerpt from an attended, night-to-dawn listening meditation recorded on the land of the Kaurna and Ngarrindjeri peoples, in a small pine forest on the Fleurieu Peninsula, South Australia.
Different pine forests can have quite different acoustic effects. There is also a significant difference between the sounds entering the forest from beyond its limits (like the calls of cows, sheep, and distant birds), and those produced within (various native birds, including Australian magpies, Australian ravens, and, in particular, the fairly nearby song calls of a fan-tailed cuckoo). Can you feel the winter vibes?
This recording features the waves of Lake Superior as they collide with an old pier dating from the lighthouse's heyday – a sound reminding us of the clear, crisp chime of the meditation bowl. The water is interacting with a man-made object; nature negotiating with a pier placed in its path decades ago. Listen to this through headphones and let the cling of the washer recenter you as you breathe.
A recording from a night in the Atlantic forest, surrounded by insects and distant dogs, with some last drops from recent rain falling from the trees.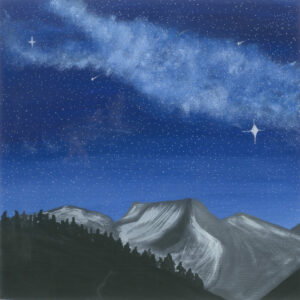 Time for some wonderful ambient nature, as you enjoy peaceful crackly campfire sounds in the woods in Voloderac. Recorded on December 14 2021, at 4pm. Pretty wintry.
Here's your Christmas concert: a dawn chorus at the end of February in the forest of Brou, with a tawny owl, robins, blackbirds, and song thrushes. In the pond below, mallards are active too. A goshawk makes several passes. Then, the awakening of all the forest inhabitants: wrens, black tits, great tits, tree finches, triple-banded kinglets, creepers, nuthatches… Spotted woodpeckers grace us with a sound and rhythmic concert; we can hear different drumming depending on the quality of the wood. Later on, the great crows make a noisy contribution. To finish, some oak jays sing in an unusual register.
The sweet song of a Blyth's reed warbler early one morning in a mountain meadow.
This recording contains the sounds of many local birds and migrants, including red-necked phalarope, Arctic tern, red-throated diver, black-tailed godwit, common snipe, golden plover, whimbrel, and Eurasian oystercatcher. Background noise comes from the surf along the south coast.
Fragments of an iceberg drift along the Svalbard shoreline, popping, clicking, and knocking in the icy sea.
Elk (moose) feeding on frozen snow in minus 12 °C!
A long, cold, and snowy winter is finally coming to an end: just after dawn during a nocturnal, unattended sound recording in an old forest, black grouse are on the leks, and the voices of whooper swans can be heard flying overhead. Chaffinches are migrating, and the local willow tits have begun singing. Black and great spotted woodpeckers are drumming – but ravens steal the show acoustically.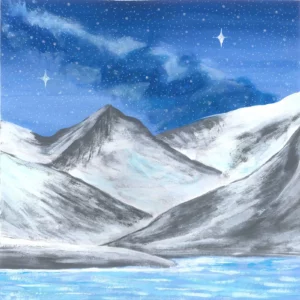 Two minutes of early winter vibes in the Southern hemisphere: Reeds and sedges grow near permanent water sources such as springs and waterholes. Since the eradication of dingos and the establishment of permanent waterholes by European settlers for their introduced stock, the numbers of red kangaroos, western gray kangaroos and euros (common wallaroo) in the Flinders Ranges have increased. The yellow-footed rock-wallaby, which neared extinction after the arrival of Europeans due to hunting and predation by foxes, has now stabilized. A wide variety of birds typical of semi-arid mallee regions are abundant here.
Vega gulls congregate on the ice-covered coast of Russia's far eastern Chukotka Peninsula – one of the remotest regions on the planet.
Back to basics: on the surface of the frozen lake, ice melts and crackles.
An enchanted forest with the ASMR ambience of melting snow in late wintertime. The days are getting longer and warmer, and the forest is changing.
What's your favorite winter sound?