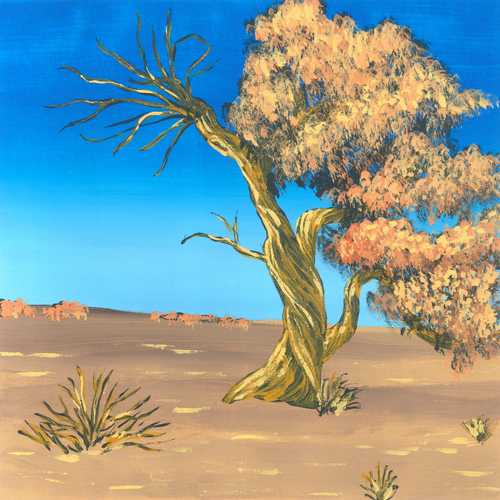 Magical murmurations, (environ)mental health, and a tree-less Bolivia | Newsletter #38
Hallo, Freund*. 🙋‍♂️
Could studying soundscapes from human settlements located near environmentally sensitive areas help us to mediate interactions between ourselves and the natural world? How do the climate emergency and the mental health crisis intersect? Can photographs illustrating the on-the-ground effects of deforestation arrest its acceleration?
Read on to find out.
*"Hello, friend" in German.
Soundscape of the week
'Nature Is Waking Up on the North Sea Island of Juist':
"Not so much a dawn chorus, […] rather a succession of soloists entering and leaving the stage, one after the other."
That stage is "a bush in the dunes of Juist [Island, on the northern coast of Germany], near the 'Hammersee' [lake]". As recordist Axel Mecke notes, Juist's small area (of just 6.3 square miles [16.4 km²]) juxtaposes habitats as varied as the open sea, fresh water, and mudflats. Acting as a backing chorus to the headliners, a blackbird and some garden warblers, are an assortment of geese and wading birds, with the North Sea providing an atmospheric background.
The sound of these birds' morning vocal exercises are the perfect way to start our own days – especially the garden warbler's energetic song, variously described as "a rapid rushing warble", "pleasantly fluting", and "hurried, sometimes scratchy […] [with] rapidly changing notes that wander up and down, a bit like a babbling brook".
Articles and essays
🐒 "I will remember this flowing water as the sound of sunrise in a tropical forest in the Western Ghats, layered with the sounds of birds, the occasional howling of Nilgiri langurs, and the distant barks of dogs which had followed me along the trail."
In 'Soundscapes of 'Lesser' Nature', A. Bhaskar Rao, one of the winners of earth.fm's 2023 Grants program, has written a poetic and informative document of a field trip taken into the Western Ghats mountain range in southern India, and of the ongoing effects of British colonization on the region. Undertaken as part of a soundscape-ecology research project which hypothesizes that soundscapes from human settlements in and around environmentally sensitive areas could provide insight into interaction between ourselves and the natural world (specifically in India), the project also intends "to understand the paradox of considering humanity as detached from nature".
🌍 'Flocks of Common Starlings over the Pond' is the ninth and, sadly, final bonus episode of earth.fm podcast Wind Is the Original Radio – at least for now! Percussionist Lê Quan Ninh introduces a recording he made near his house in France, on a windless night, describing an encounter with an enormous flock of starlings soon after dawn: "a moment of grace […] [and] of pure happiness".
The starlings' clamor suggests the size of their flock, which can number more than a million individuals (though the species is declining in parts of Europe due to the reduction of invertebrates as a result of industrialized agricultural practices). In flight, the flocks (or murmurations) exhibit swarm behavior by transitioning spontaneously through complex formations: a jaw-dropping sight thought to act as a deterrent against predation by birds of prey.
Additional episodes of Wind Is the Original Radio are available on Apple and Google podcasts, Spotify, and Stitcher, with new installments featuring soundscape recordings released every Friday.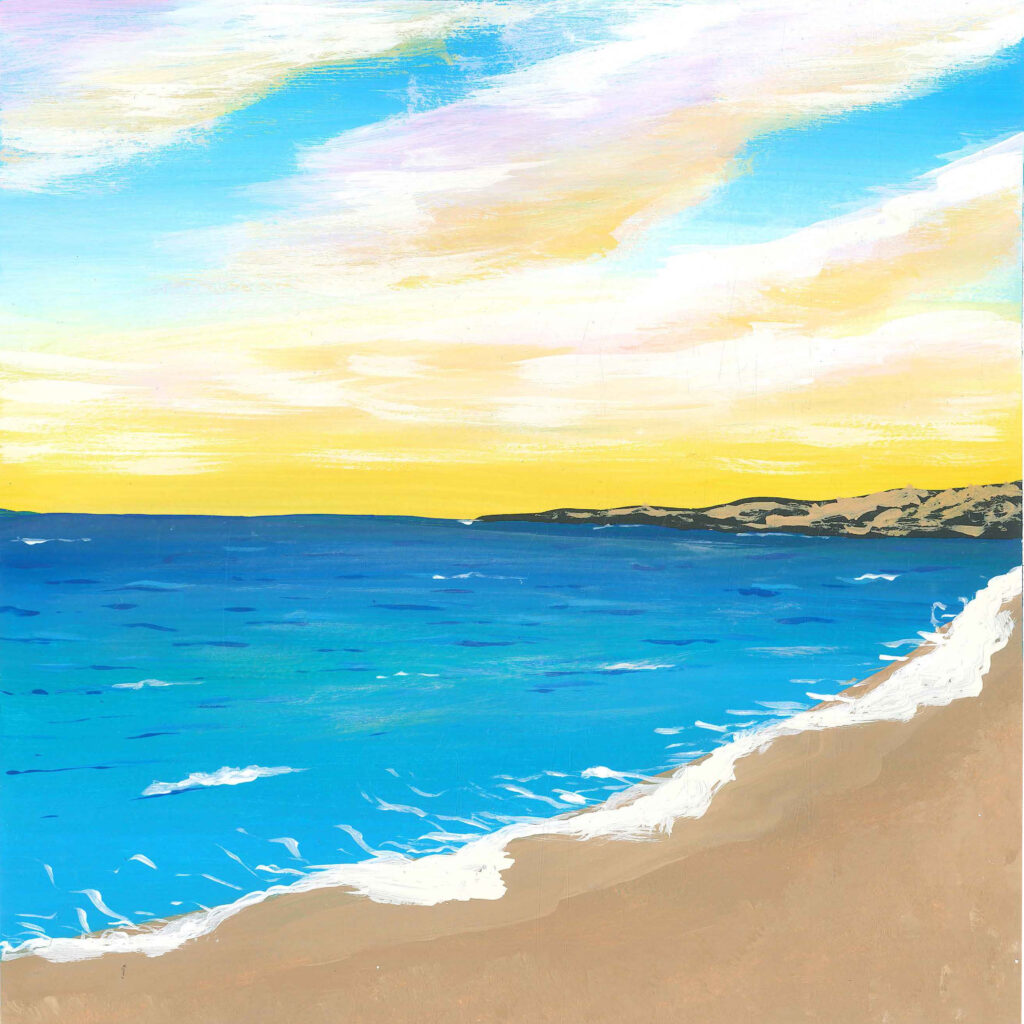 From the extended community
🗺️ "In the middle of the night […] I waded out into that mass of sparkling, silvery muscles, all shoving and lunging against the water's flow. In the middle of the stream, I was up to my knees in salmon, but they […] didn't even notice; they […] plunged on past with a single-minded determination I'd never encountered before […] wholly intent on making their own way upstream to reach […] their spawning place […] before they [died]."
Ecologist-philosopher David Abram's 'Creaturely Migrations on a Breathing Planet' is a long-form consideration of the deep intelligence which guides the migrations of animals such as salmon, cranes, and butterflies, illustrated in a series of spidery map-drawings by artist and environmental activist Katie Holten.
😰 "It's no surprise—a healthy planet with thriving ecosystems means healthy minds and bodies. […] [But] western science does us a big disservice by siloing everything and seeing ourselves as separate. In my eyes, the climate crisis is a crisis of separation as much as the mental health crisis is one of compartmentalization."
'The Limitations of Eco-Anxiety' introduces It's Not Just You: How To Navigate Eco-Anxiety and the Climate Crisis, a new book by climate justice activist Tori Tsui which interrogates "the intersectional injustices that are driving the climate emergency—and the mental health crisis. In other words: racism, sexism, classism, ableism, and capitalism are making us sick."
🌳 'Striking Photo of Lone Tree Is Stark Warning about Bolivia's Future' – and not just the future of Bolivia.
Images from Terraforming, a project by photographer Matjaž Krivic and journalist Maja Prijatelj Videmšek, illustrate the tragic and horrifying consequences of deforestation in Bolivia, where 14% of forests have been wiped out between 1976 and 2021 to make way for soya plantations and cattle ranches. Only Brazil and Congo are destroying their forests more rapidly.
👉 Follow us on Twitter for a daily dose of nature-sound inspiration!
How to support earth.fm

All 600+ of our curated, immersive soundscapes are free to listen to, but if you want to help us grow new forests, please become a supporter!

There are three options available, and you will also be able to favorite recordings, create and share playlists, and many other perks – plus a big surprise is coming exclusively to members in the next few weeks!
Until next time, we wish you a regenerative week. 🙏
With best wishes,
Neil and Team earth.fm
---
Reach out on [email protected] 👋
Forward this newsletter to anyone who would appreciate it ✉️
Join the conversation with the Earth.fm community 🤝
Submit a recording 🎤
Follow us on Twitter. Instagram and YouTube 💻
Listen to nature sounds in your browser by installing our free extension 🎧