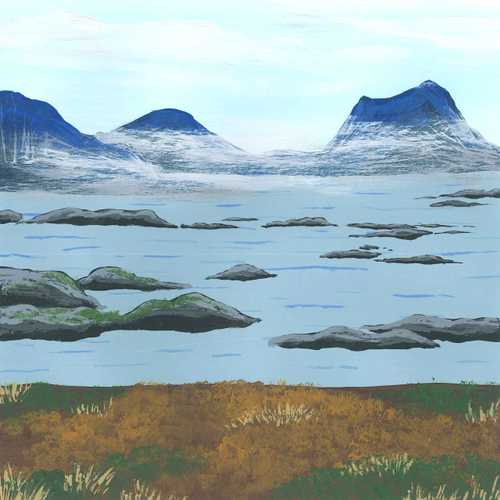 Soundscapes revisited, a flower moon pondscape, and pro-wolves indigeneity | Newsletter #39
Hei*, friend. 👋
Could a Colombian parakeet be less endangered than it's been long assumed? How do the inhabitants of a Polish pond sound when they serenade a flower moon? Can studying "the ecological worlds created when nonhuman entities become tangled up with human infrastructure" provide a pragmatic alternative to the Anthropocene binary of hope or despair? How are Indigenous communities in the US responding to the hunting and killing of gray wolves?
Read on to find out.
*An informal Norwegian hello.
Soundscape of the week
'Close Up Barnacle Geese with Chicks':
On the tundra of the Norwegian archipelago of Svalbard, within the Arctic Circle, an encrustment of barnacle geese feed their chicks in this recording by Pete Smith.
"As the parents are moulting and the chicks are fledging", neither can fly, meaning that they are at high risk of predation. Though superficially peaceful, even human ears may intuit a sense of the geese's resulting anxiety: their low, grumbling grunts are punctuated by abrupt splashes, honks, and dog-like yapping – giving, perhaps, a more accurate reading of this soundscape than the customary interpretation of a natural symphony played out for our enjoyment.
Articles and essays
📈 Here at earth.fm, we are in the process of updating and expanding the texts of our recordings. Please take this opportunity to visit – or re-encounter – some popular soundscapes, allowing you to experience:
– The insect and frog calls of a 'Dark Night in the Amazon Rainforest'
– The magnificent cacophony of an 'Epic Thunderstorm'
– The mournful beauty of a 'Lone Wolf Howling in Arizona'
– 'Serengeti Sounds – Lions and Hippos Calling' at dusk
– 'Toads Singing Rhythmically' in a small Brazilian village
– 'Woodland Birdsong from Italy' at sunrise, in a nature reserve where access is granted solely for scientific purposes.
🦢 In 'Nocturnal Fusion over the Black Pond', a recent installment of earth.fm podcast Wind Is the Original Radio, Jakub Orzęcki's deceptively placid soundscape combines "the melancholic croaks of fire-bellied toads and the deep resonances of great bitterns, […] the raucous calls of tree frogs, the subtle clicks of bats, and the distinctive cries of the whooper swan".
Recorded under a flower moon (the full moon of May) in the natural landscape of south-western Poland's Barycz Valley, "each nocturnal creature adds its unique contribution to the tapestry of sound, painting a vivid portrait of the wilderness after dark".
Further episodes of Wind Is the Original Radio are available on Apple and Google podcasts, Spotify, and Stitcher. New installments featuring soundscape recordings are released every Friday.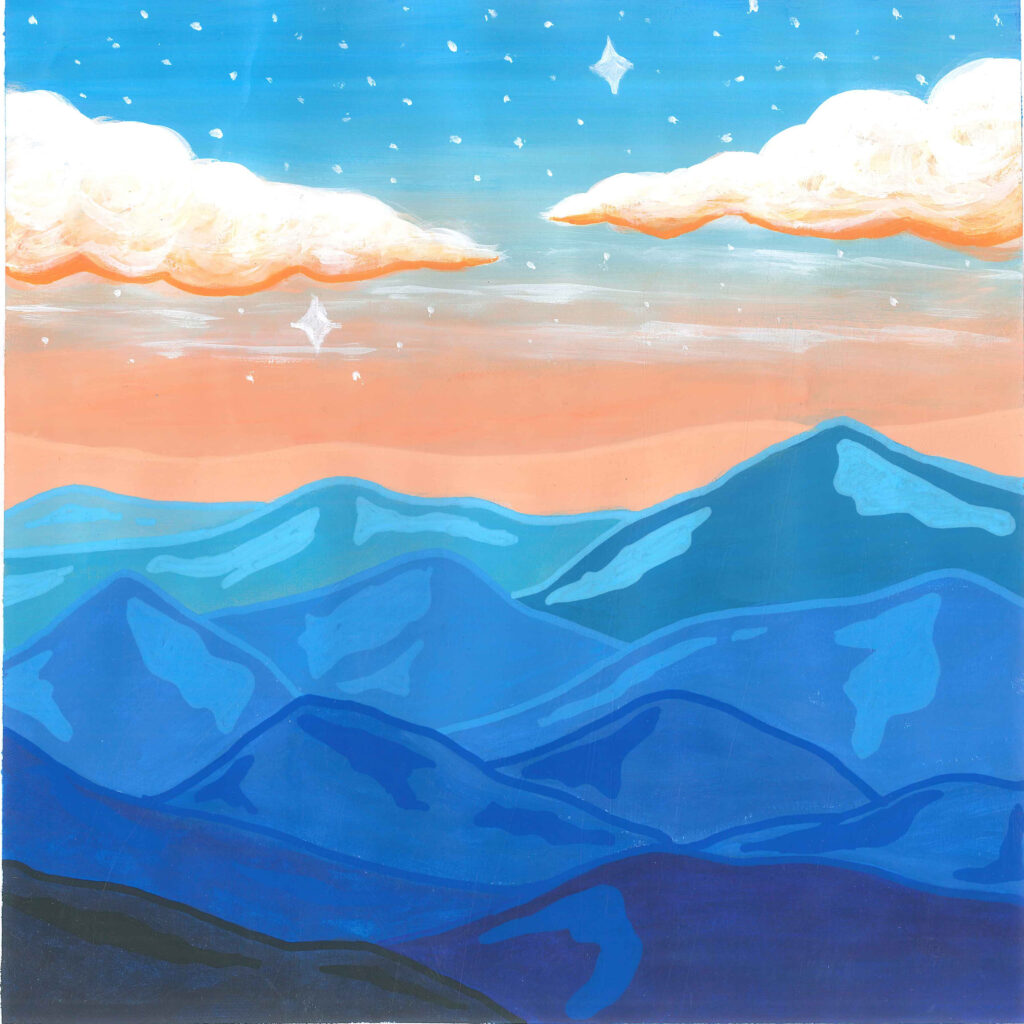 From the extended community
Due to deforestation in its historical range, in northern Colombia, the Sinú parakeet "is one of the 25 most sought-after 'lost' bird species in the world". If it has not already been driven extinct by human activity, it is thought that as few as 49 still exist.
However, an expedition attempting to locate specimens earlier this year was able to record the presence of 10 other psittacine ('true parrot') species, including two which are considered to be critically endangered. As reported in 'Exciting Rediscoveries Boost Hopes of Finding Sinú Parakeet', "these findings indicate that the biological diversity in this area is not yet fully documented" – raising the possibility of the Sinú parakeet's continued existence.
🗺️ "So many places today are awash with Anthropocene-related sorrow and fear. Plagues, toxins, extinctions, storms, and fires: the sheer scale of environmental crisis can feel insurmountable, corrosive of any capacity for action and purpose. […] Many Anthropocene discussions urge participants to use hope as a tool for living in times of environmental catastrophe. But hope is tricky."
Instead, Feral Atlas – "an online/interactive platform for scientific research […] about feral species and feral dynamics in the Anthropocene" – encourages users "to hold [their] ground and not turn away from the horror [they] may confront". The site, which includes field reports and framing essays, "has been designed to reward exploration"; "as you move through the site—pausing to look, read, watch, reflect, and perhaps occasionally scratch your head—you will slowly find your bearings".
🐺 In 2021, "The gray wolf was taken off the endangered species list." This might seem a cause for celebration, yet one consequence has been that "hundreds [of these wolves] have [since] been hunted and killed in [US] states like Wisconsin, Idaho and Montana". 'The Indigenous Communities Rising Up to Protect the Gray Wolf', a debate on WBUR, Boston's national public radio, investigates what happens when Indigenous peoples with "traditional ecological knowledge about the functional landscape" come up against the interests of the state.
The discussion includes Indigenous identification between massacres of the wolf (a sacred animal) and the genocidal massacres of their own people by the settler-colonists of what would become the US (see 'British colonization of the Americas' and 'United States colonization of indigenous territories').
👉 Follow us on Twitter for a daily dose of nature-sound inspiration!
How to support earth.fm

All 600+ of our curated, immersive soundscapes are free to listen to, but if you want to help us grow new forests, please become a supporter!

There are three options available, and you will also be able to favorite recordings, create and share playlists, and many other perks – plus a big surprise is coming exclusively to members in the next few weeks!
Until next time, we wish you a regenerative week. 🙏
With best wishes,
Neil and Team earth.fm
---
Reach out on [email protected] 👋
Forward this newsletter to anyone who would appreciate it ✉️
Join the conversation with the Earth.fm community 🤝
Submit a recording 🎤
Follow us on Twitter. Instagram and YouTube 💻
Listen to nature sounds in your browser by installing our free extension 🎧