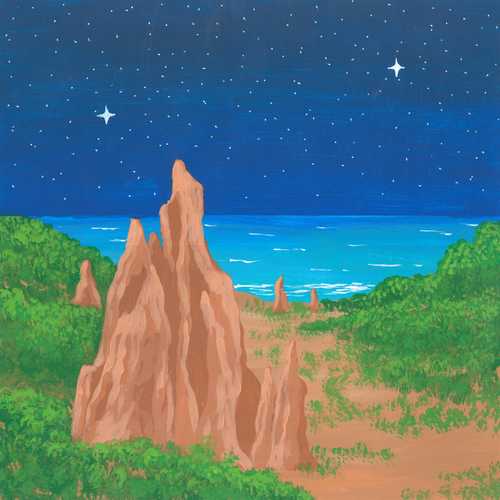 Avian music, sacred cactus, and the deep biosphere | Newsletter #32
Hva skjer*, friend? 👋
How does a seasoned wildlife recordist respond to wasps taking up residence in their shed? How much does the music of humans and birds have in common? How far below the surface of the planet can living organisms thrive? What are the repercussions of the US-Mexico hard border on the area's ecosystem and its Indigenous population?
Read on to find out.
*"What's up?" in Norwegian.
Soundscape of the week 
🌍 'Osstrupen Underwater Soundscape':
And now for something completely different: the first Soundscape of the Week recorded underwater. This submarine soundscape was captured by recordist, sound designer, teacher, musician, and composer Kjetil Høidal, in a blessedly anthropophony-free river flowing into a fjord.
The deceptively serene and low-key liquid sloshing which forms a backdrop to this sonic environment is dominated by isolated clicks and cracks – with occasional burbles and crunches which are all the more fascinating for their ambiguity (riverine life at lunch?).
Articles and essays
🌧️ In deference to current high temperatures in your correspondent's neck of the woods (80°F/27°C), allow us to share earth.fm's rain playlist: a welcome balm for all in need of cooling off.
These eight soundscapes, which span Central and South America, Namibia, Bosnia, and South and Southeast Asia, may not provide a cooling shower, but their psychological effect alone is welcome – including their relaxing pink-noise-spectrum effects. Shout-out to the does-what-it-says-on-the-tin 'Dense Rain Over Trees in the Rainforest' for a particularly bracing deluge.
🐝 "After a brief moment or two, I realized that the shed sounded differently: it buzzed. It buzzed a lot…"
Another of the earth.fm podcast's Tuesday bonus episodes, again featuring Roger Boughton – a veteran who has been recording wildlife for almost half a century. In 'Wasps in My Shed', Roger talks listeners through the development of a wasps' nest – illustrated by recordings made with "the old 4060s" – and observations of their behavior.
A corrective for anyone whose first thought upon encountering a wasps' nest is to immediately summon a "wasps' nest removal operative". Just keep some calamine lotion to hand…
Further episodes of Wind Is the Original Radio are available on Apple and Google podcasts, Spotify, and Stitcher, with new installments featuring soundscape recordings released every Friday.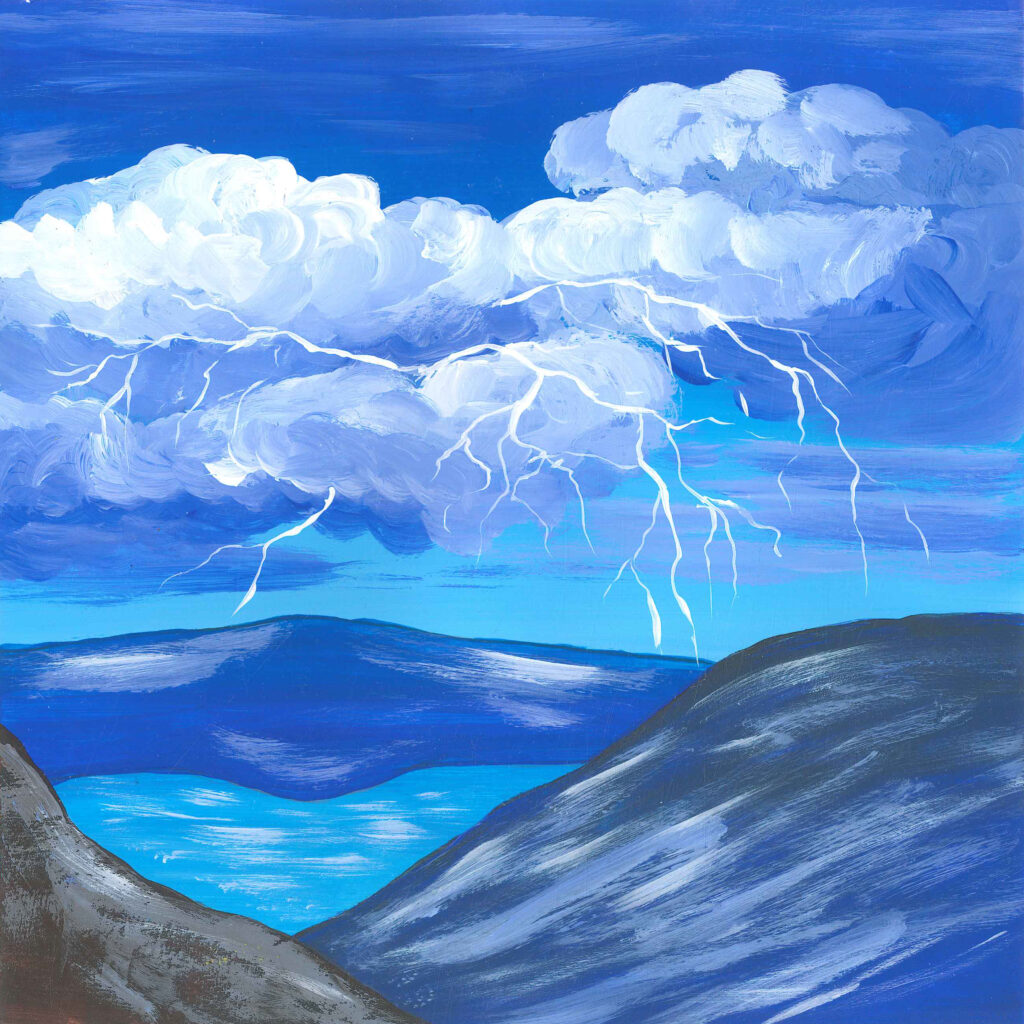 From the extended community
🎼 "While researchers are still debating the functions of birdsong, studies show that it is structurally similar to our own tunes. So, are birds making music? That depends on what you mean."
The New York Times' 'It Rocks in the Tree Tops, but Is That Bird Making Music?' provides a satisfying companion piece to our recent articles on the dawn chorus and the mental health benefits of listening to birdsong. By providing an analysis of the structure of birdsong – including tempo and pitch, but also different types of rhythm – it becomes clear "that some birds build songs using patterns similar to those found in human music", while the ability to learn songs puts both us and them into an exclusive club, alongside bats, elephants, and certain marine mammals.
But do birds sing for pleasure or to express their emotions, as we do? There are a lot of unknowns: why have the females of most songbird species lost the ability to sing – but not all? What is the purpose of the non-vocal sounds made by some species: snapping sounds made with their wings, feathers rubbed together, or by drumming on trees…?
😮 "Suppose […] the radioactive, magma-warmed rocks miles below our feet […] [were] actually an ecosystem—a kind of underground coral reef […]?"
'It's Alive! In Defense of Underground Organisms' shows that this is in fact entirely true, providing a casually mindblowing insight into this seldom-discussed biome – including the active role which such extremophilic "deep life" plays "in the formation . . . of rocks which are generally considered to have formed abiotically". Beneath our feet, "underworld microbiota can join together to form highly organized colonies" – some of which use hydrogen or energy released by radioactive decay as an energy source, and can sequester arsenic in their DNA. Not only that: "By weight, more than half of all life on Earth likely lies within deep geological strata". And now we're poisoning it through fracking.
🌵 'Saguaro, Free of the Earth' explores the reverence which the O'odham peoples of the Sonoran Desert, which straddles the border between Mexico and the US, hold for the saguaro or Ha:sañ cactus, and its status as "a life-saving part of [their] culture". The article addresses the way that the hardening of the border created when the US bought 30,000 square miles of land from Mexico in 1853 continues to chafe against the cactus' cultural importance and disrupt traditional O'odham ways of life.
A deep-dive into the desert ecosystem, the O'odham relationship to the cactus, and the maddening US violation of both, the article is illustrated by Bear Guerra's starkly beautiful black and white photography.
👉 Follow us on Twitter for a daily dose of nature-sound inspiration!
How to support earth.fm 

All 600+ of our curated, immersive soundscapes are free to listen to, but if you want to help us grow new forests, please become a supporter! 

There are three options available, and you will also be able to favorite recordings, create and share playlists, and many other perks – plus a big surprise is coming exclusively to members in the next few weeks!
Until next time, we wish you a regenerative week. 🙏
With best wishes,
Neil and Team earth.fm
---
Reach out on [email protected] 👋
Forward this newsletter to anyone who would appreciate it ✉️
Join the conversation with the Earth.fm community 🤝
Submit a recording 🎤
Follow us on Twitter. Instagram and YouTube 💻
Listen to nature sounds in your browser by installing our free extension 🎧