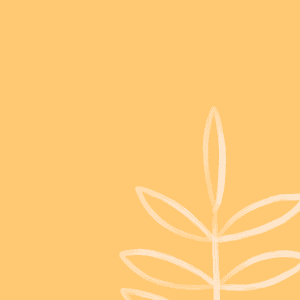 In the midst of a late winter in the Northern hemisphere, our colleague Jan has been looking for summer sounds and is back with a new playlist celebrating the season when life is in full swing.
In both hemispheres, summer is a time of vibrant natural sounds, from the chirping of birds to the buzzing of insects. The warm sunshine and longer days make it the perfect season to spend time outdoors mesmerized by the soothing sounds of the natural world. The rustling of leaves in the breeze and the gurgling of streams bring calm and tranquility. Birdsong adds a touch of music to the air, and the chirping of crickets can only increase the overall sense of harmony and joy.
Here they are, always-in-demand summer sounds, from streams to storms, soft breezes, and birds – lots of birds:
#Title
Location
Habitat

Duration

Stream in the Summer Mediterranean Forest

Melissa Pons

Portugal

Forests

Storm in Velebit Mountain

Marko Javorski

Croatia

Mountains

Italian Countryside

George Vlad

Italy

Grasslands, tundra and heath

Evening in the mountains of Thailand

Marc Anderson

Thailand

Frogs and toads, cicadas, crickets and fireflies by the Atlantic ocean

Nícolas Gutierrez García

Brazil

Sea & coast

Bonfire and distant crickets at Farallones de Satatausa

Nícolas Gutierrez García

Colombia

Mountains

Soft Morning with Water and Birdsong

Jan Brelih

Greece

Forests

Olympic National Park

Myles Thompson

USA

Rainforest

Pyrenean Woods in a Thundery Rainstorm

Jo Kennedy

France

Forests
By the Bazágueda River, a shallow, light-reflecting stream surrounded by Mediterranean forest, on a sunny afternoon made fresh by the trees which creak like a door: butterflies and metallic blue dragonflies were dancing in pairs over the clear water – so relaxing one could easily fall asleep leaning against a tree trunk.
A comfortably soothing one-hour summer storm (thunder, pouring rain – the whole package) on Velebit, the largest mountain range in Croatia.
The Italian countryside is brimful with pockets of nature and beautiful soundscapes. Compared to other parts of Europe, the agriculture in these regions seems to more carefully integrate wildlife: vineyards and groves of olive trees are interspersed with wildflower meadows and little stands of woodland; organic wineries using natural fertilizers or terraced vineyards are in abundance; land is not fenced, so animals can roam freely, and country roads are one-lane affairs that call for low-speed travel even for vehicles. While there is a fair bit of man-made sound, biodiversity levels seem great and the number of audible species is surprisingly high.
Recorded in the cool montane forests of far north-west Thailand, this evening soundscape features the sounds of crickets and a gentle breeze blowing through oak and pine trees. A Hodgson's frogmouth squawks occasionally in the distance. These forests support a range of species similar to those in the evergreen Himalayan foothills, and are an oasis of life in a region where many surrounding areas have been cleared or significantly altered.
This soundscape was recorded in a small village in Brazil called Trinidad. This fishing town, four hours from Rio de Janeiro, is part of the Serra da Bocaina Reserve – in turn, part of the Serra do Mar, one of the biggest natural parks in Brazil, which contains the 1,500 km long Serra do Mar system of mountain ranges and escarpments and parts of the Atlantic Forest. The area is a well preserved area in terms of biodiversity; in this audio you can hear different species of frogs and toads, cicadas, crickets, and fireflies, with the sounds of the Atlantic Ocean and a small river in the background.
These natural sounds were recorded in the small village of Sutatausa, Colombia, two and a half hours from Bogotá. This is a rocky and dry rural area which features mountainous formations called farallones. This recording, made on a cold, moonless, and windy night, includes a campfire surrounded by various insects.
Nearby is a coal mine, which contaminates the water of the few rivers born in the mountains – something which could irreversibly affect the local flora and fauna and lead to the disappearance of this soundscape. Not a pretty summer intermezzo, but one we have to mention.
Early summer in the majestic mountains of northern Greece: a wild, forested valley under high, vertical peaks. Birds chirp, soft water streams, and wind blows over the mountain tops in this peaceful and calming place.
This 20 minute sound journey through the USA's Olympic National Park features Pacific chorus frogs, a dawn chorus by the Hoh River, huge waves crashing on Rialto Beach, and a haunting howling recorded inside the hollow of a dead Sitka spruce.
A rainstorm recorded under a canopy of trees: gentle splats on the leaves and woodland floor, foregrounded against a backdrop of watery white noise and the constant rumble of thunder echoing around the surrounding mountains.
What's your favorite summer sound? Have you managed to find it on earth.fm?