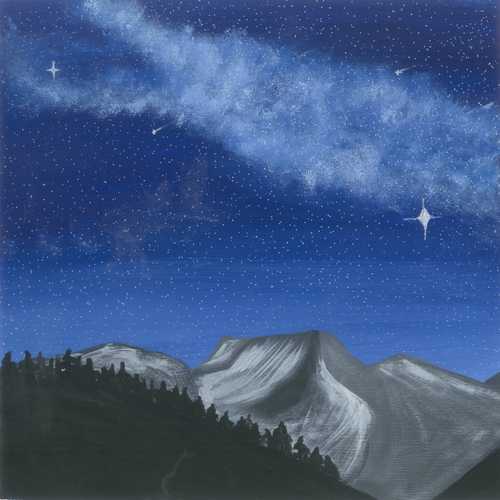 Newsletter | #3
­Howdy friends! 🙋🏽
We hope you had a scary Halloween – whether you've been trick-or-treating… or barricading yourself inside with the lights off. 🎃
Soundscape of the week
Soundscapes, plural, this time around: this article collates a selection of the creepiest, most hair-raising recordings available on earth.fm. Listen to them all – a perfectly unnerving soundtrack to any Halloween get-together – to find a favorite. Or maybe the one that sends the biggest shiver running up your spine! 🦉
Wolves, bats, and owls are creepy classics, but you may be surprised by the unexpected creatures whose calls give them a run for their money, from emu to loons and sea lions. You wouldn't want to hear any of these tortured cries in a dark alley, but the ultimate symphony of horror may just be the slow build of this soundscape from Costa Rico's Caño Negro. Just wait for the monstrous wheezing rasp of the howler monkey…
Articles and essays
­🔊 A deep-dive from the earth.fm archives: 'Rewilding and restoration success stories revealed through sound' outlines the "increasing understanding that soundscapes can reveal details of an environmental destruction or an environmental recovery in profound ways", and examples of situations where that understanding has been leveraged to support successful habitat restoration, from reefs to neglected ponds and land that has undergone intense farming.
🐦 Each episode, Wind Is the Original Radio, the earth.fm podcast, shines a spotlight on recordings from a particular location. The latest installment, 'Vibrant Outback Dawn in Australia', recorded by Sydney-based Marc Anderson, captures the activity of many species of birds before the sun fully rises and the environment becomes prohibitively hot.
This symphony of birdsong makes for a harmoniously tranquil antidote to our Halloween selection!
You can check out other episodes of Wind Is the Original Radio on Apple and Google Podcasts, Spotify, and Stitcher. New episodes are released weekly, every Friday!
🌿 'A Beginners' Guide to Foraging': a blow-by-blow guide to taking your first steps into foraging, from safety tips to guidance on where and when to start, and an extensive range of suggestions of forageable plants (including seaweed and even tree leaves!).
­Cool things from the extended community
🔊 "A much broader range of species than previously understood can detect, respond, and make sound: moles and manatees, coral and starfish, from the humble pea to marine seagrass. […] Imagine digital technology functioning like a planetary-scale hearing aid, enabling humans to record and decode nature's sounds, from the Arctic to the Amazon."
'Why It's Essential to Listen to the Hidden Sounds of Nature': an interview with Dr Karen Bakker, author of The Sounds of Life: How Digital Technologies Are Bringing Us Closer to the Worlds of Animals and Plants, allows her to share her hope that developments in bioacoustics, artificial intelligence, and other digital technologies may generate opportunities for increased interspecies communication – with significant possibilities for environmental conservation.
🌲 Time Travel in Britain's Lost Rainforests: this gorgeous and eye-opening short film shares insights from regenerative forester John Williamson into the last pockets of temperate rainforest habitats still clinging on in Britain. These globally rare sites occur in locations with consistent temperatures, and high rainfall and humidity, are made up of ancient oak, birch, ash, pine, and hazel woodland, and are home to the greatest concentration of oceanic lichens and mosses in Europe.
🌱 'Antonia Estela Pérez on Uncovering Plant-Human Intimacy': this episode of the For the Wild podcast features "an enriching conversation on the power and magic of coming to know the world around us", including "the tension that exists in living in and caring for lands that have been violently colonized, calling listeners to understand plants both in the ways that colonization has affected their legacies and within anti-colonial structures that suggest there are other ways to engage with the plants around us", and the importance of cultural and ancestral knowledge "to everyone's survival in a world marred by colonial violence".
See the earth.fm Twitter feed for more content like this!
­­Coming soon to earth.fm
🎧 Listen out for our first recording from the Danish Faroe Islands!
­Until next time, we hope you have a regenerative week. 🙏
With best wishes,
Neil and Team earth.fm
---
Reach out on hello@earth.fm 👋
Submit a recording 🎤
Follow us on Twitter. Instagram and YouTube 💻
Listen to nature sounds in your browser by installing our free extension 🎧