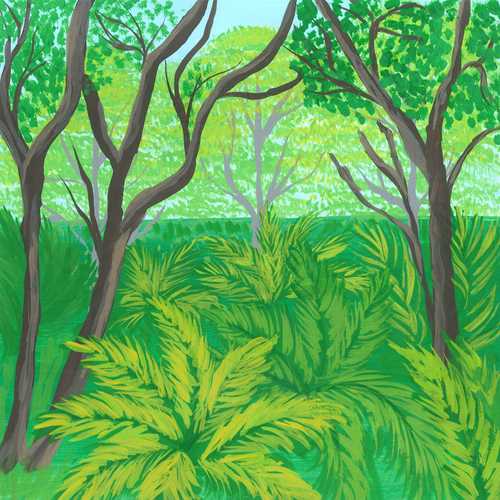 Newsletter | #26
¿Qué onda*, friend? 👋
Can Deep Time Walks affect our conception of the planet we call home? When did humanity first find its voice? How can we push back against Big Meat propaganda? And will Brazil be able to undo the conscious disempowerment of Indigenous peoples which occurred under Bolsonaro?
Read on to find out.
*Loosely, "What's up?" in Mexican Spanish.
Soundscape of the week
"Listen to bats fly, their leathery wings flapping fast as they hunt mosquitoes and other insects. Occasionally there will be audible squeals and even a quick scuffle. Bat flight is punctuated by the occasional drop in the clear water. In the background, soft but very tonal wind blows continuously. All of this is brought together by the complex acoustics of the cave, with beautiful but claustrophobic echoes."
Low-key horror film atmospherics, this week, from the Mexican state of Yucatán. This cenote – a cave or sinkhole created by the collapse of limestone bedrock, revealing a groundwater pool – is a site of insect and bird calls, the rustle of mammalian wings – and even occasional chiropteran screeches, which recall Bernard Herrmann's screechy glissandos from the Psycho shower scene (or at least would if they'd been played with squeaky toys rather than violins).
Articles and essays
🕒 'The Power of Deep Time Walks' explores the narrated walks developed by Dr Stephan Harding, where every meter of a 4.6km route represents one million years of Earth history. By contextualizing human existence in such an experiential way – our species emerges just 20cm before the end – Deep Time Walks are credited with giving participants a transformatively eye-opening experience, which has significantly changed individuals' relationship to the planet.
Though no prior knowledge is required, the Walks' narration encompasses subjects including but not limited to the formation of the Earth and the origin of life itself. "Participants are led into a profound connection with the more-than-human world, gaining a fast-forward understanding of our species' common ancestral heritage and interconnectedness with all lifeforms" – not bad for an hour's stroll. 
This episode of the Outrage + Optimism podcast provides a handy primer to the Walks.
🎈 One for the looners, 'Dawn's Chorus: Mating Calls of Marsh Frogs at Sunrise', the latest episode of earth.fm podcast Wind Is the Original Radio, presents a symphony of the squeaky balloon noises made by the Eurasian moor frog (not the inconveniently similarly named marsh frog) – an unmistakable "wuog … wuog … wuog", it says here.
Jakub Orzęcki's recording denies us the improbable and "beautiful blue color [which males temporarily turn at this time of year,] due to the accumulation of lymph in the subcutaneous lymphatic sinuses" – but, fortunately, the internet provides.
Further episodes of the podcast are available on Apple and Google podcasts, Spotify, and Stitcher. New installments are released every Friday.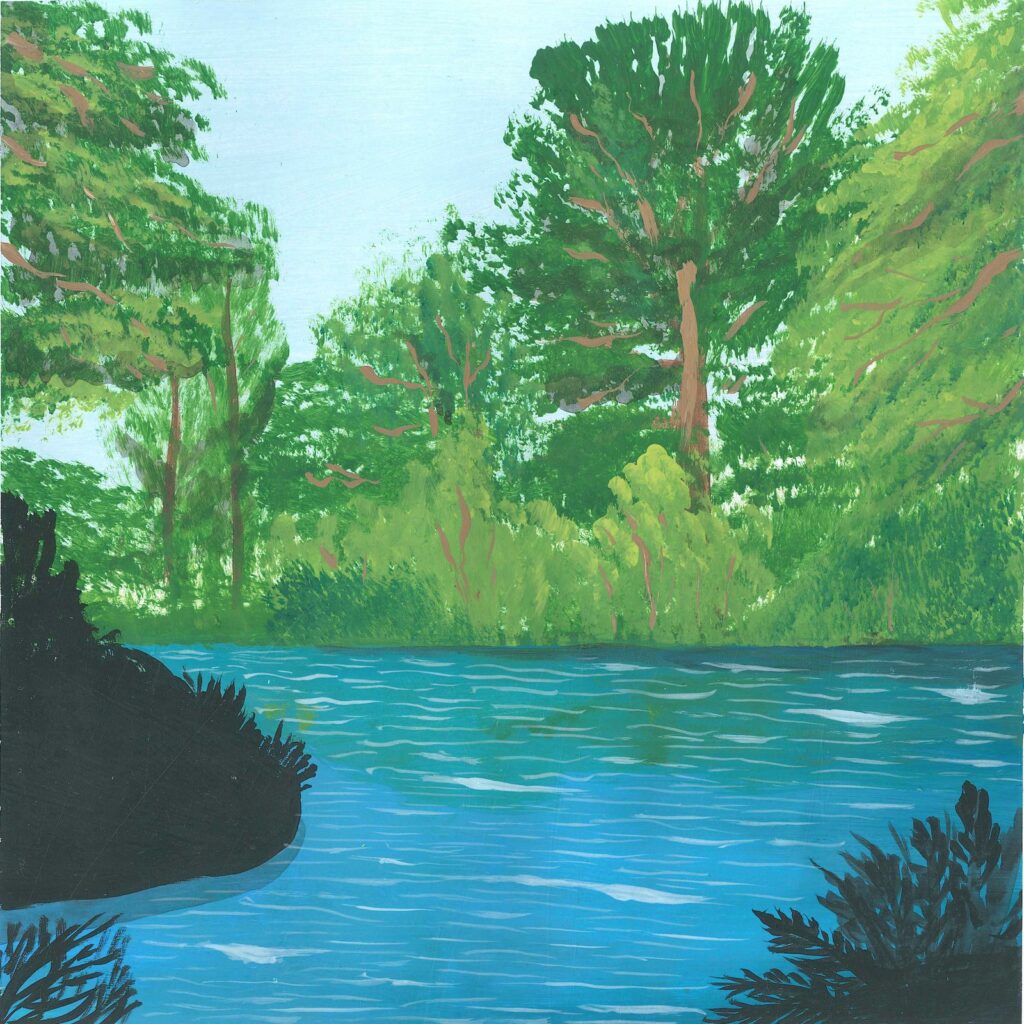 From the extended community
"There is no talk of the future if it is not an 'ancestral' future. […] Our wisdom and knowledge must be part of the future. […] We, Indigenous peoples, make up 5 percent of the world's population but we protect 82 percent of all biodiversity. So if the forest is still standing, it is thanks to the presence of Indigenous peoples. And today, this is the most important mission of our planet. Because it is a mission that not only guarantees our lives but guarantees the lives of all people."
Honoring his campaign promise to "not leave a single Indigenous territory unprotected", President Lula da Silva has announced that several Indigenous lands will be demarcated – the Brazilian government's process for their formal recognition and titling. To celebrate this step "toward a permanently protected Amazon", Amazon Watch has shared a series of quotes from and photographs of Indigenous leaders at the 19th edition of Acampamento Terra Livre (or Free Land Camp), an occupation of the federal capital, Brasília.
However, there is still much to be done; please consider donating to Amazon Watch here.
💬 Starting from our earliest ancestors in the hominin group*, 'When We First Talked', an episode of PBS's Eons shorts (which, like the Deep Time Walks, offers audiences "a journey through the history of life on Earth") uses discoveries from the fossil record to explore "the evolution of our ability to speak" – a process which has spanned several million years.
*Which consists of both modern and extinct human species, and all of our immediate ancestors – as opposed to 'hominids': modern and extinct great apes (including modern humans, chimpanzees, gorillas, orang-utans, and their immediate ancestors).
🥩 "If we're serious about avoiding the worst scenarios of the climate crisis, people – particularly those who live in wealthier nations – need to consume fewer animal products. But for the corporate titans who stand atop the nearly trillion-dollar global meat industry, this modest change represents an existential threat."
In 'Hot Air: Five Climate Myths Pushed by the US Beef Industry', the UK Guardian breaks down "the arguments spun by big beef titans to persuade consumers that meat eating has negligible impact on the planet" – arguments which emerged from a "review of dozens of industry-aligned articles, op-eds, fact sheets, blog posts, informational videos, educational assets and social media messages".
👉 Follow us on Twitter for a daily dose of nature-sound inspiration!
How to support earth.fm 

All 600+ of our curated, immersive soundscapes are free to listen to, but if you want to help us grow new forests, please become a supporter! 

There are three options available, and you will also be able to favorite recordings, create and share playlists, and many other perks – plus a big surprise is coming exclusively to members in the next few weeks!
Until next time, we wish you a regenerative week. 🙏
With best wishes,
Neil and Team earth.fm
---
Reach out on [email protected] 👋
Forward this newsletter to anyone who would appreciate it ✉️
Join the conversation with the Earth.fm community 🤝
Submit a recording 🎤
Follow us on Twitter. Instagram and YouTube 💻
Listen to nature sounds in your browser by installing our free extension 🎧