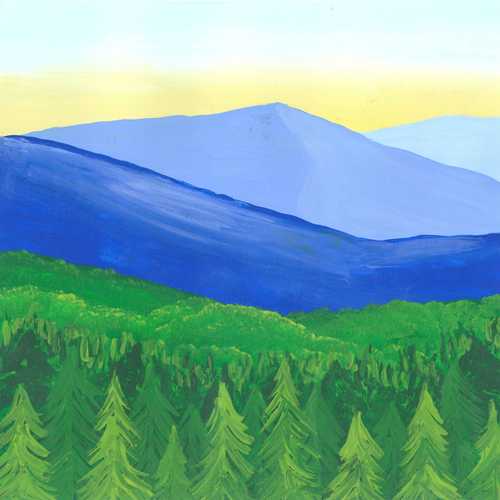 An ecosex primer, island sustainability, and animal-recognition justice | Newsletter #44
Kʰitani ŋiyo be*, friend? 🙋‍♂️
Could you be an ecosexual without even realizing? What can we learn from the population of a miniscule island population which has maintained stability for more than two millennia? Might it be possible to represent animals in legal decision-making? Might increasing temperatures cause disease vectors to spread into new regions?
Read on to find out more.
*'How are you' in the near-extinct Great Andamanese language indigenous to the Andaman Islands – believed to be one of the last paleolithic languages still in use.
Soundscape of the week
"Thick secluded mangroves come to life in the morning […] as the sun […] tr[ies] to penetrate clouds during the monsoon season. […] Reaching the location was challenging regarding its remoteness and restrictions. The mangroves reveal a very calm yet unique ambience along with popping mud at the low tide and distinctive sounding mangrove whistler."
The apparent calmness of this recording belies Jan Brelih's hair-raising experience of positioning microphones on a tree within a mangrove forest inhabited by saltwater crocodiles. However, as well as being important carbon sinks and providing defense against tidal erosion, tsunamis, and cyclones, these fertile habitats support a diverse ecosystem; in the Andaman Islands, this encompasses eight species of mammals, 53 species of birds (including collared kingfishers and reef herons), seven species of reptiles, three species of amphibians, 253 species of fish (including mudskippers), and 410 species of arthropods (including blue fiddler and sand bubbler crabs).
Articles and essays
🍆 "In contrast to 'paralyzing' negativity, which mistakes earnestness for credibility, […] 'fighting environmental pollution from a place of joy and desire will ultimately be more successful and enduring than telling people the world is about to end'."
Following a brief intro in a previous newsletter, 'Cherish the Earth Like a Lover: An Introduction to the Ecosexuality Movement' provides a fuller picture of the exuberant world of ecosex, taking in its various definitions, aims, history, antecedents (stand up, Edward Carpenter), and significance – as well as providing just some of the resources which are available to budding ecosexuals.
🌙 "It's sunset time on the shore of the lake and the last birds of the day fly over the still water. […] A few meters away, a white horse shines and takes a deep breath in the darkness. It's getting dark. The crescent moon rises and illuminates the ground, the water and the plants with a silvery and mysterious light."
'Sunset at the Shore of a Lake', an atmospheric recording by Verónica Cerrotta and the latest episode of earth.fm's Wind Is the Original Radio podcast, features "the inhabitants of the [Brazilian] night […]: toads, crickets, owls, bats, urutaus and bacuraus" – plus, some capybaras taking a nighttime dip.
Other installments of Wind Is the Original Radio are available on Apple and Google podcasts, Spotify, and Stitcher, with new episodes released every Friday.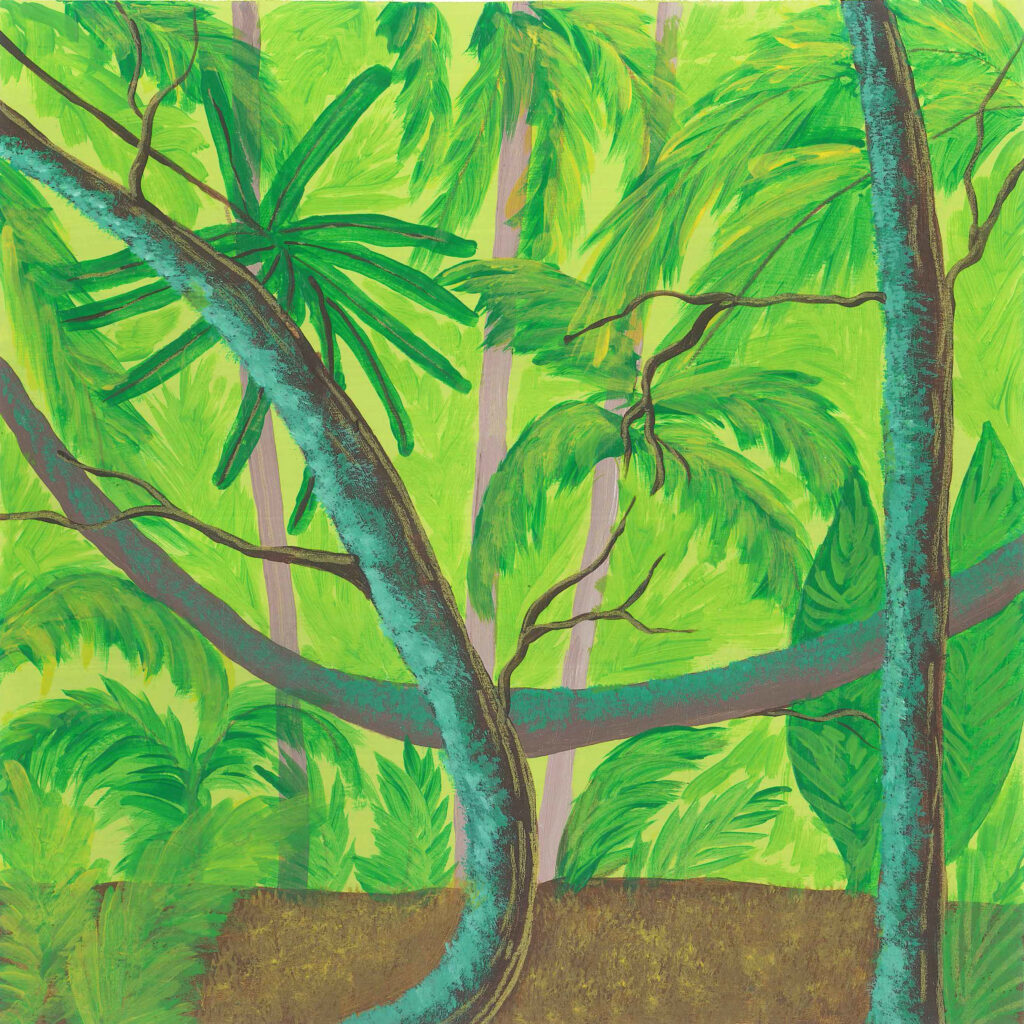 From the extended community
🌏 "These islanders are visibly cleverer than us, when it comes to maintaining a balance between capital, demand, production and consumption. Their 'business as usual' is about 60+ generations in the making, while our 'high modernist society' is just about 6. There is no doubt as to which one is in danger and in severe overshoot." Allow 'Thousand Years of Stability!' to introduce the tiny volcanic island of Tikopia, where a populace of just 1,400 subsist on 3.1 square miles (5 km²) of land, a speck in the Pacific Ocean. Yet this isolation has bred self-sufficiency; despite the island's "visibly fragile and finite" ecosystem, it remains productive after thousands of years of human habitation.
Tikopians have historically "maintained a 'bottom-up approach' to environmental management", and are able to respond quickly to environmental changes, as all inhabitants are intimately familiar with the whole island; have "micromanaged for continuous and sustainable food production", and produce sufficient surplus food to survive the annual dry season; and "have maintained a peaceful bi-lateral relationship [with their nearest neighboring island] over thousands of years". What is the key to the Tikopians' success? Perhaps their kinship system, whereby "every Tikopian places herself / himself next to the natural systems, and not on top or outside": a mindset sadly unfamiliar to the 'developed world'.
⚖️ The assumption than many animals are silent (recently overturned in relation to 53 species of vertebrates with lungs previously considered nonvocal) – which itself overlooks alternative methods of communication, such as "forms of imitation, light displays, movements, […] gesture, chemicals, and scents" – continues to be used to justify their lack of legal protection "in nearly every postindustrial country on Earth, from the USA to the UK to China to India". Yet this assumption willfully (and conveniently) neglects the occasions in which animals can and do "protest" their circumstances: from the agitation displayed by cows separated from their newborn calves to the screams of animals skinned alive for their fur.
Named for a international collaboration working to devise ways to represent animals in decision-making, 'Animals in the Room', an extraordinarily multilayered essay by self-described natural philosopher Melanie Challenger, "considers what it would take to expand the democratic imagination" to take such such voices into account.
🦪 "Ensuring a less deadly future requires taking actions right now to protect ourselves against what's coming. The first step, as with any climate change-related issue, is sizing up the scope of the threat."
'The Disease after Tomorrow: Five Illnesses Spreading in a Hotter World' cautions against covid complacency by highlighting further health risks which are on the rise. Spreading into new regions due to temperature rises caused by the human-driven climate crisis, these illnesses are harbored by ticks, mosquitoes, shellfish, 'kissing bugs', and even soil containing particular fungi. An alarming but necessary reminder that, despite the covid pandemic, "We are [still] not prepared."
👉 Follow us on Twitter ("X"?) for a daily dose of nature-sound inspiration!
How to support earth.fm

All 600+ of our curated, immersive soundscapes are free to listen to, but if you want to help us grow new forests, please become a supporter!

There are three options available, and you will also be able to favorite recordings, create and share playlists, and many other perks – plus a big surprise is coming exclusively to members in the next few weeks!
Until next time, we wish you a regenerative week. 🙏
With best wishes,
Neil and Team earth.fm
---
Reach out on [email protected] 👋
Forward this newsletter to anyone who would appreciate it ✉️
Join the conversation with the Earth.fm community 🤝
Submit a recording 🎤
Follow us on Twitter. Instagram and YouTube 💻
Listen to nature sounds in your browser by installing our free extension 🎧