A Halloween playlist, an autumnal soundscape, and Baltimore student activism | Newsletter #51
Mambo vipi*, friend? 🙋🏻‍♂️
Can student activists win in the fight against local polluters? Is there a place for 'controversial' nature writers like Edward Abbey in contemporary discourse? Could you contribute to the World Forum for Acoustic Ecology's survey on research interests among the global sound practitioners?
Read on!
*'How's it going' in Swahili, one of the official languages of Kenya.
Soundscape of the week
"I lay awake, eagerly listening to the distant calls of tree hyraxes, colobus monkeys and crickets. The next morning, I woke up early to capture the dawn chorus, only to be greeted by the soothing sound of rain on the roof. […] However, in the afternoon, I managed to capture a bit of the dusk chorus from the forest. It was a harmonious blend of forest fog dripping on leaves, the songs of birds, the calls of parrots, and the growls of black-and-white colobus monkeys as they retreated to their evening roosts."
In this recording – her first for the site – Martha Mutiso, an earth.fm Grant winner, perfectly captures the waterlogged ambience of an evening in the rainforests around Castle Forest Lodge, an eco-tourism facility on the southern slopes of Mount Kenya, the second highest mountain in Africa.
Articles and essays
🎃 It's that time again: let earth.fm's Halloween playlist soundtrack your celebrations. Creepy classics like frogs, owls, wolves, and bats are present and correct, plus some less-predictable choices such as the demonic bellowing of rutting deer, the 'truffle pigs from hell' stylings of Chilean sea lions, and the 'haunted accordion' wheezing of howler monkeys – all guaranteed to make your blood run cold.
Happy Halloween!
🍂 "A change of season is in the air. Warm days, cool nights. The vastness of the land is something from classic American western stories. Near the Blackfeet Indian Reservation, the Eastern Rocky Mountains of Montana reach into the clouds. The first dusting of snow coating the peaks. Recorded overnight […] this quiet land is full of beauty and wonder."
In 'Wind through Aspens in the Fall', the suitably autumnal latest episode of the Wind Is the Original Radio podcast, recorded by Nick McMahan, a high wind roars, whipping up occasional scatterings of brittle fallen leaves. The perfect sonic embodiment of the changing seasons, which will have you reaching for your warmest socks no matter the temperature where you are!
Other installments of Wind Is the Original Radio are available on Apple and Google podcasts, Spotify, and Stitcher, with new episodes released every Friday.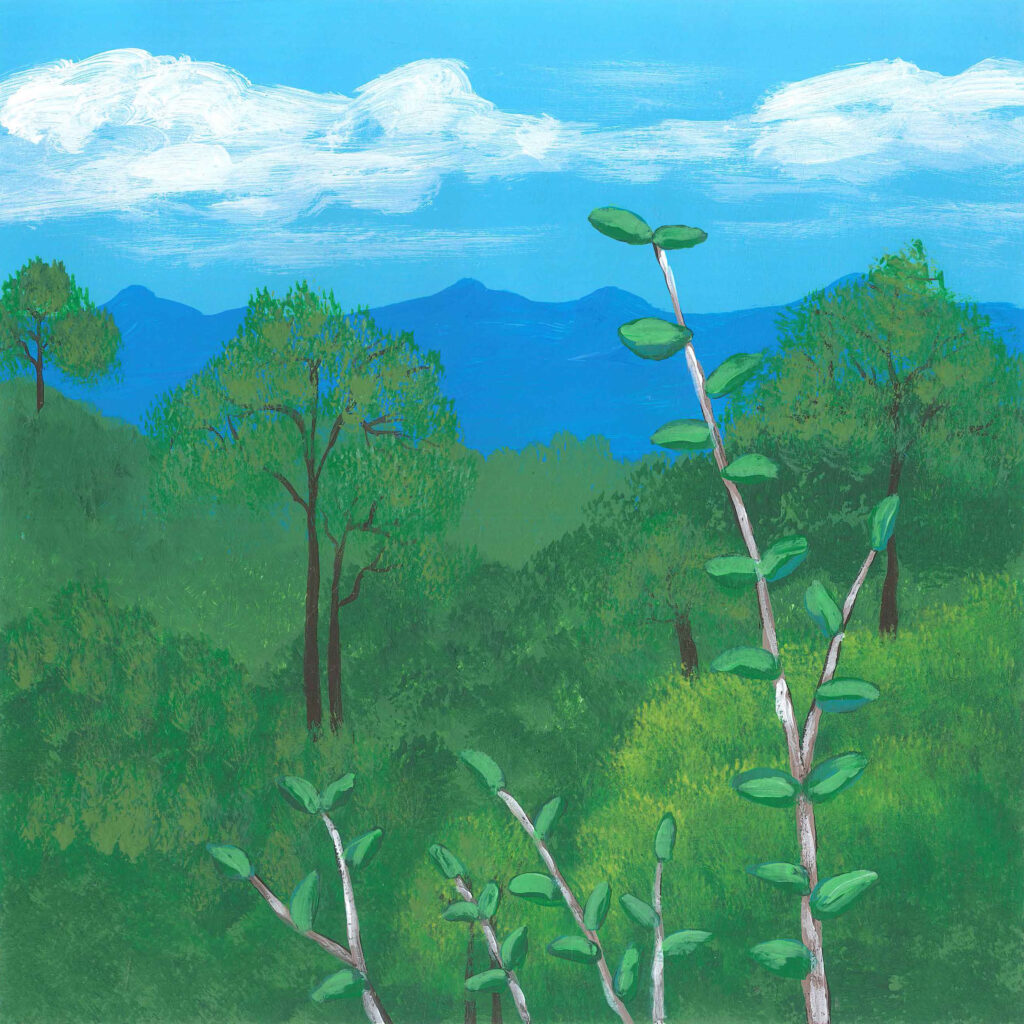 From the extended community
🏭 In the much-maligned South Baltimore neighborhood in Maryland, USA, 'Student Activists Are Pushing Back against Big Polluters — and Winning'. Eighteen-wheel diesel truck routes, a car-crushing junkyard, an old landfill, mountains of coal, and chemical manufacturing plants all contribute to air pollution in the area – where, not coincidentally, inhabitants are "mostly working class, poor people and people of color".
Free Your Voice, an inspirational group led by South Baltimore teenagers of color, is "spearheading a call for climate justice". After its activism led to the cancellation of plans to construction a electricity-generating waste incinerator less than a mile from a high school, the coal terminal in South Baltimore is now in the group's sights: "an operation has been there for more than 100 years, and that's part of a multibillion-dollar industry with huge political power in the U.S.".
❓ The World Forum for Acoustic Ecology (WFAE) has "develop[ed] a survey focusing on current research interests among the global community of sound practitioners". 'Global Perspectives in Acoustic and Sound Ecology: A Survey of Diverse Contributions' "seeks to delve into the network of international research interests within the field of acoustic and sound ecology […] [and] explore this expansive domain […] to acquire insights into the range of perspectives that shape this field of practice and research".
If you are a composer, scientist, philosopher, musician, educator, researcher, sound engineer, environmentalist, policymaker, or other professional in the field of acoustic and sound ecology, you have until 1 December to contribute!
✍️ "I can't deny that I would have loved to accompany Edward on one of his sabotage missions. Gaze at the stars together on lonely nights in the Utah desert, or go down the rapids of some unknown river and name a rock or a beach on the riverbank. I don't think it was necessary to talk. Not if he didn't want to. Our conversation would be with the landscape. An inexhaustible conversation full of teachings, away from the chatter of cities and their debased inhabitants."
The third of Bravanariz's nature-writer primers shines a spotlight on adventurous, anarchic, and solitary "man of action", Edward Abbey. A fascination for the ancient Greek Cynics' "den[unciations of] consumerism and the degradation of human society" led Abbey to adopt their calls for "people to return to basics and reconnect with nature". Though his racism and sexism is brushed aside here under the euphemism of "political incorrect[ness]", his oppositions to anthropocentrism and "the coercive power of the techno-industrial state" can perhaps remain instructive.
Follow us on X, the platform formerly known as Twitter, for a daily dose of nature-sound inspiration!
How to support earth.fm

All 600+ of our curated, immersive soundscapes are free to listen to, but if you want to help us grow new forests, please become a supporter!

There are three options available, and you will also be able to favorite recordings, create and share playlists, and many other perks – plus a big surprise is coming exclusively to members in the next few weeks!
Until next time, we wish you a regenerative week. 🙏
With best wishes,
Neil and Team earth.fm
---
Reach out on hello@earth.fm 👋
Forward this newsletter to anyone who would appreciate it ✉️
Join the conversation with the Earth.fm community 🤝
Submit a recording 🎤
Follow us on Twitter. Instagram and YouTube 💻
Listen to nature sounds in your browser by installing our free extension 🎧