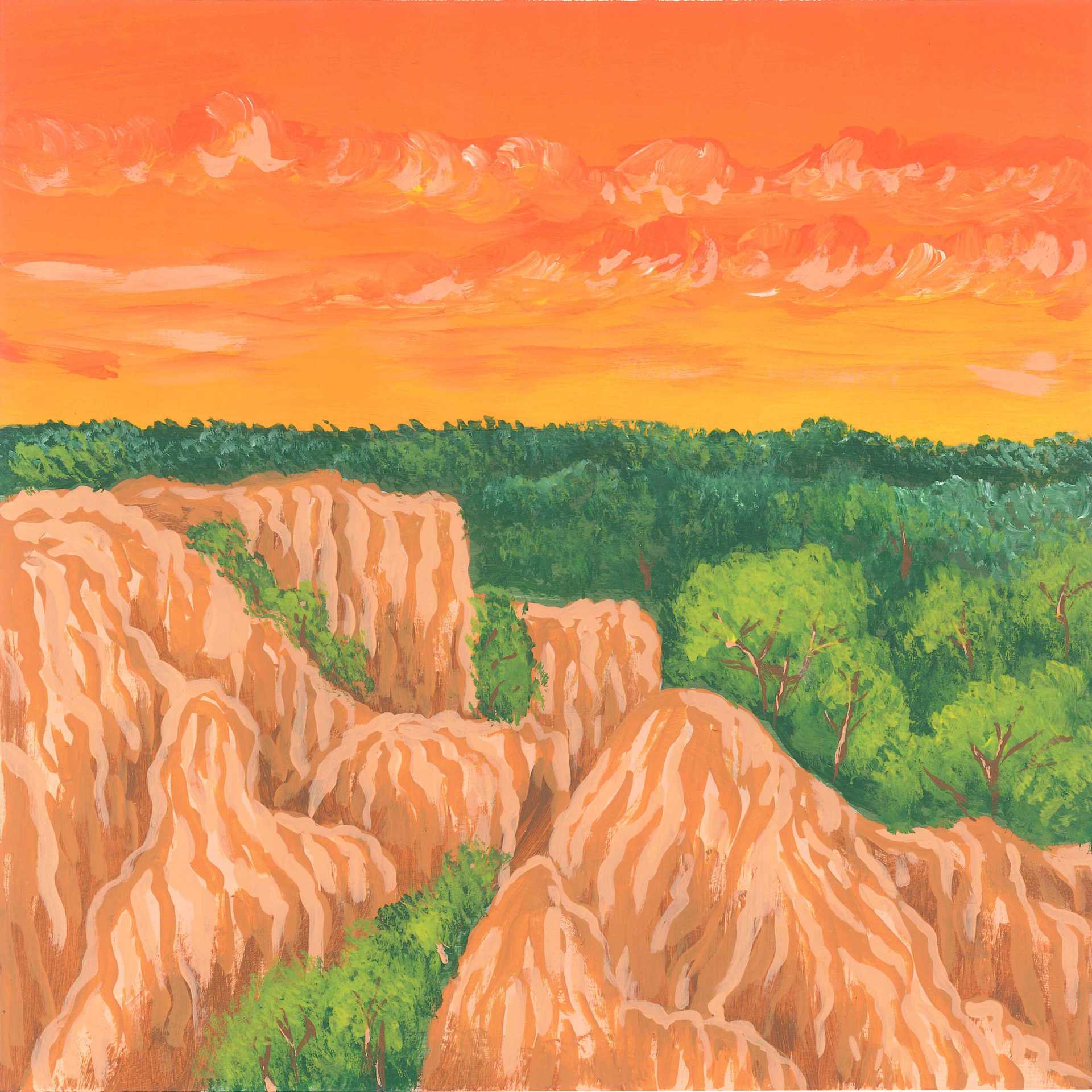 The sounds of Madagascar at Tsingy de Bemaraha
Tsingy de Bemaraha, Madagascar
Notes:
The Tsingy de Bemaraha in Western Madagascar is one of the most otherworldly and surreal places I've ever visited. Listen to its soundscapes as captured at the top of the limestone needle forest.
Getting here is no easy feat. This part of Madagascar is wild and lawless. Bandits routinely raid local villages and sometimes target tourists too. The roads are barely passable in a 4×4, and travel in convoy with armed escort is advised.
The landscape is dominated by these weird limestone formations that look like a petrified forest. The name Tsingy means "the place where you can't walk barefoot" in the local language. It takes a few hours of careful hiking, scrambling and caving to get to the top of the Tsingy.
Once up, the views are amazing but it's already midday so the soundscape is pretty subdued. There is soft wind and occasionally distant insects. Several lemur species live in this area but they generally stay away from people. It is not the best moment to be recording up here, and due to the security situation we are not allowed to be here early in the morning or after dusk.
The only way to record this properly is to leave several drop rigs out for a couple of days. These rigs will record day/night cycles including dawn and dusk when wildlife activity is at its peak and the wind tends to die down. Of course, there are always hazards to this approach, and indeed some animal ate through one of my dry bags while it was out. Fortunately the mics and recorders were intact, although the animal in question was very quiet so I don't know what it was.
As expected, this place is actually pretty lively outside of the midday heat. Lemurs, nightjars, cicadas and many other species create a beautiful dawn chorus. The sheer face of the limestone pinnacles creates claustrophobic but very interesting reflections. Towards the end of the recording, a troop of brown lemurs drop by and spend some time discussing the merits of my field recording rig. In the end they approve and move on without tampering with it. Thanks lemurs!
Discover more sounds from this area