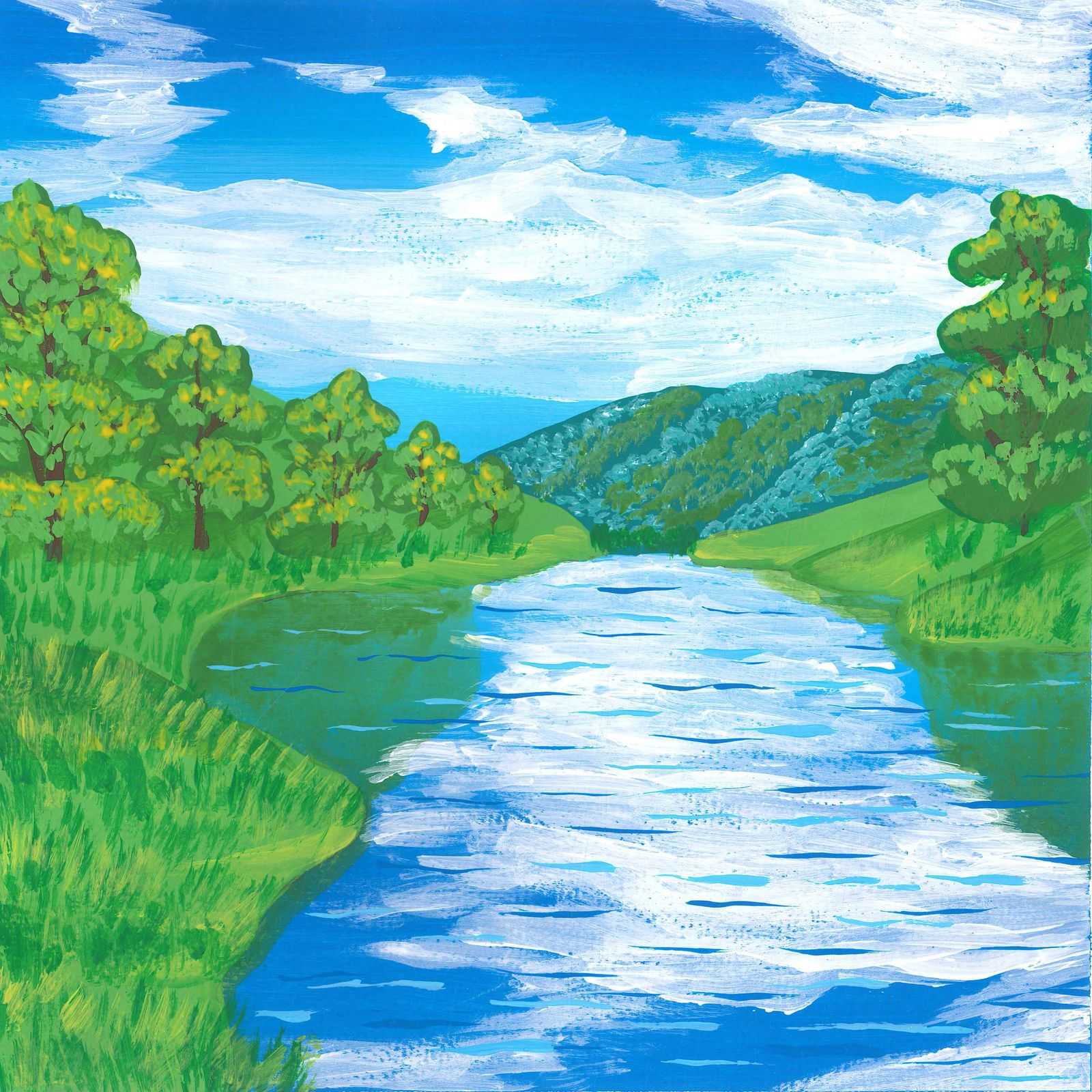 River Godavari
Notes:
About Godavari River
The Godavari, also known as the Dakshin Ganga or the Ganges of the South (India), is one of the largest rivers in the Indian subcontinent.
Where is Godavari Located?
Flowing for around 1500 Kilometers, from the Western Ghats to the Bay of Bengal, the river hosts a plethora of important Ecological, Cultural, Historical, Mythological, Industrial, and Religious centers. A living memory of its trail in time and space, the river is perceived, celebrated, and in certain contexts, prayed for the monumental status that it has.
Nashik, an ancient city, also known as the wine capital of India, is an important Hindu religious site and hosts the Kumbh Mela: one of the largest human conglomerations in the world for a religious event.
Nashik is also an important industrial center in India and has enjoyed the status of a major tourist attraction, ever since it was established to be, during British colonial rule in India. It is based on the banks of the river Godavari.
An overview of Nashik reaffirms the role of a river ecosystem in the establishment and growth of human settlements.
There are enough traces left, with regards to the journey of the river, to admire the settlement-river relationship for voyeuristic pleasure, which can be achieved through ecological and religious tourism in and around the city.
And once one goes beyond this filter, what is also evident is an example of how human interventions cause the gradual destruction of nature, through resource extraction, narrow definitions of 'development', and an attempt to domesticate wilderness into a more 'human' form.
Where is the origin of River Godavari?
The River Godavari originates from the Brahmagiri Mountain in the Western Ghats of Maharashtra, India. It then flows through several states of India, including Maharashtra, Telangana, Andhra Pradesh, Chhattisgarh, and Odisha, before emptying into the Bay of Bengal.
Where was the Recording Made?
This recording of the river was done at a place called Wasali, in Nashik. Wasali is near Triyambakeshwar, which is the origin point of the river. Here, it sounds like just another stream of water, wild, and less 'human', and unaware of the monumental status it shall achieve in the due course of its existence, and being. For its good, and the worse.
Discover more sounds from this area