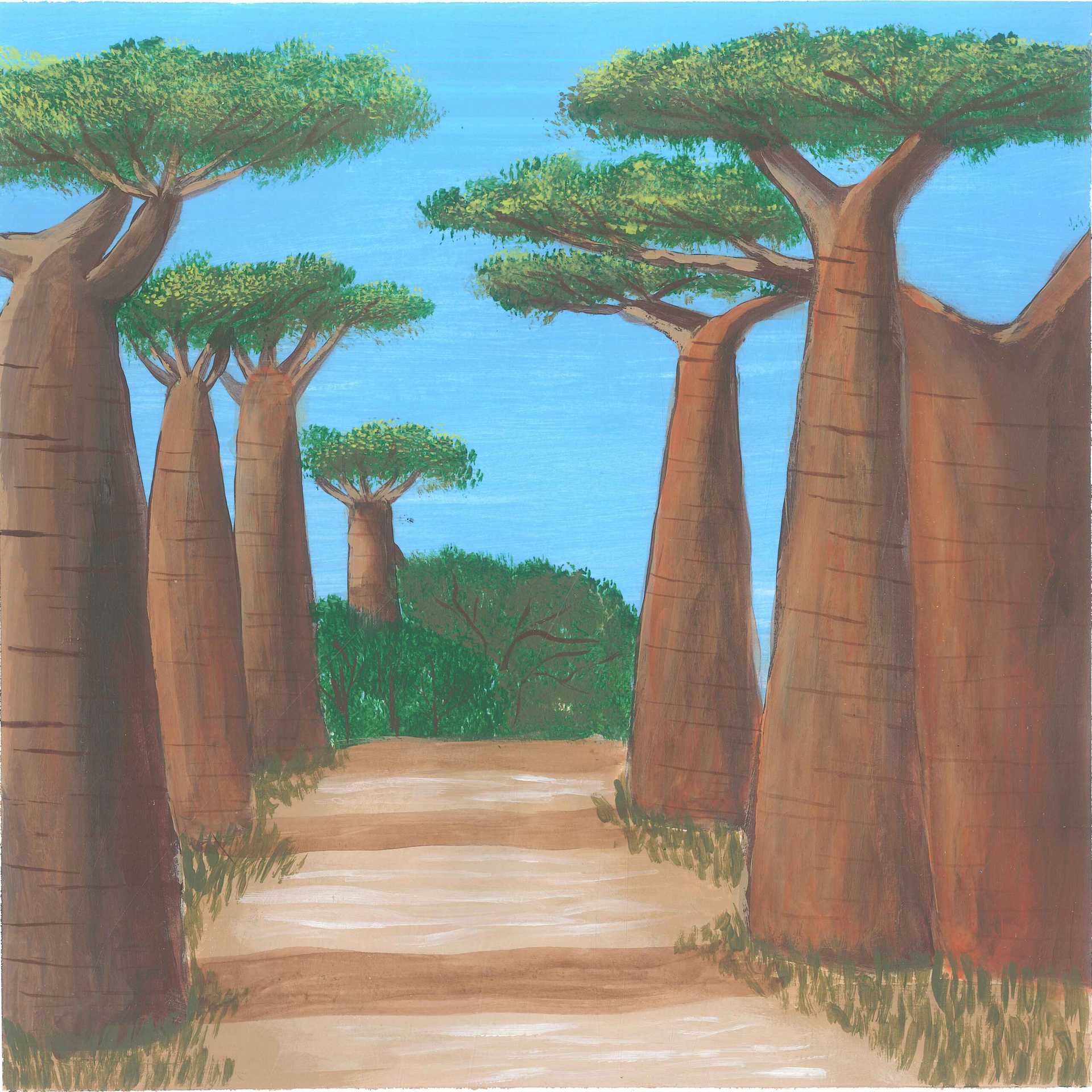 Madagascar Dry Forest Sounds
Western Madagascar, Madagascar
Notes:
Madagascar's dry forests are amazing biomes, full of weird flora and fauna. Huge baobabs tower over thorny scrub, dwarfing everything around them and creating a feeling of awe. In areas where the baobabs have been conserved along with the thick dry bush, walking around them feels like you're in a huge cathedral.
The wildlife of these dry forests is nothing short of unbelievable. Cryptic geckos and wonderfully-coloured chameleons abound. Many of the birds you can find here are endemics, as are most of the animals and even plants. The most striking creatures found here have to be the lemurs though. These primates evolved over millions of years to fill niches that would normally be taken by completely different species. Mouse lemurs (smallest primates in the world), sportive lemurs, sifakas, dwarf, brown and many other lemur species call these forests home.
The soundscape is fairly weird too. It's not too lush or intense by any means. During the day it can be eerily quiet. There are soft swells at dawn and dusk, with a few bird species calling here and there. Night time is quite understated but fascinating, as you can hear in this recording.
The distance between calling individuals is not small which means getting a balanced soundscape can be quite a challenge. If you do manage to get away from particularly loud creatures, everything will seem quiet and distant.
It's in this apparently desolate soundscape that you can find beautiful detail. Listen for long enough and you'll start noticing little insect calls here and there. The raspy voice of a distant Madagascar ibis is barely perceptible. Leaves rustling and soft wind may sound like distant calls too. Then an unmistakable owl call (probably a White browed owl) can clearly be heard, with others responding in the distance. Lemur calls abound – probably sportive, dwarf and Sifaka. Some of these species might be unknown to science or even undescribed.
Discover more sounds from this area