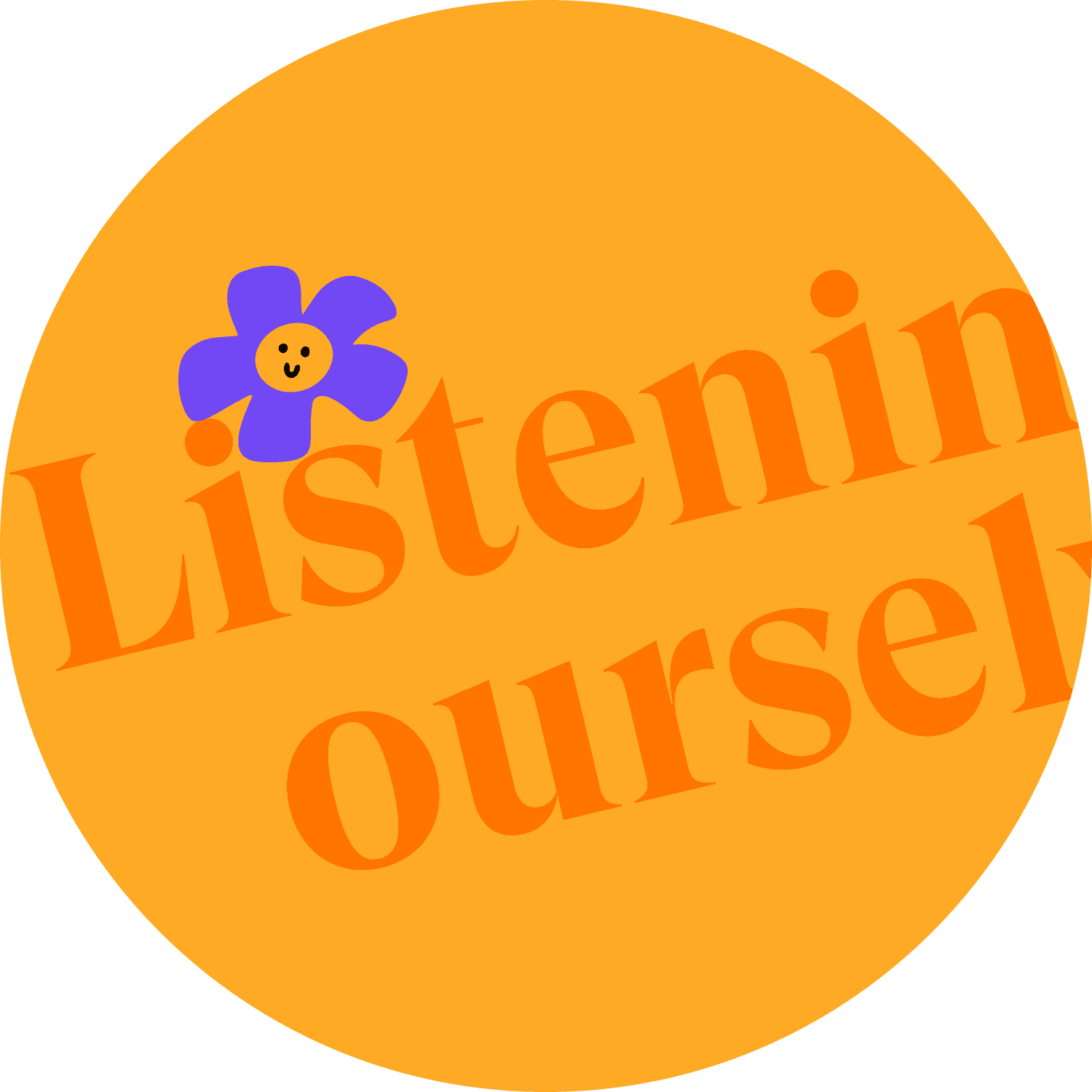 Best microphones for recording nature and wildlife sounds
Originally posted on the Mindful Audio blog.
What microphones should I get for nature and wildlife sound recording? – is a question I receive on social media and via email every few days. I'll try to offer a comprehensive and definitive answer even though I'm not a big fan of definitive statements. Take all this with a grain of salt and keep in mind I've only been able to test a limited selection of mics over time. Having said that, please listen to the examples I offer including the Youtube soundscapes as they're illustrative of what you can achieve with these microphones. Also make sure you read my blog posts on recorders if you're looking for more advice. Let's get into some criteria now.
Distance to your subject
Microphones aren't magical. If you're recording something that's not close, you will pick up reflections and other sounds that are present in the environment. Microphone pickup pattern will help to some degree but it's not the answer to everything. The most effective way to exclude other sounds and to record just a certain sound source is to reduce the distance between your microphone/s and it.
Of course, this won't always be possible so you have to accept that some of the environment and space will bleed into your recordings. Unless you're recording in an anechoic chamber, circumstances will never be perfect. This is the reality of field work and of sound recording in the field in particular.
If you're recording a soundscape, your distance to the sound sources you're picking up will vary considerably. It helps to move around and to listen from a variety of spots until you find a pleasant balance between foreground, mid and background sounds. I like to have a good balance in the stereo or surround field as well, so I set up my rigs roughly equal distances from potential sources of sound.
If you want to record wildlife, you need to get pretty close so that the calls you're trying to pick up don't get drowned out by noise or by other sounds present in the environment. The degree to which you want to (or can) single out your target sound will depend on how busy the soundscape is, how reflective the space is, how easy it is to get within close distance etc.
Pickup pattern
Regardless if I want to record complex soundscapes or focused wildlife calls, I like to use omni mics. I will spend extensive time observing and immersing myself into a landscape before I decide where to place my microphones. Knowing the area I'm in and the subjects I'm trying to record certainly helps, as does having more general knowledge in the fields of natural history, ornithology, zoology, acoustic ecology, animal behaviour etc.
The way I record with omnidirectional mics is I set them up in well thought out spots and then leave them there for hours or days at a time. This way wildlife and nature goes back to some kind of "normal" state after I've been there and disturbed it. The smaller the rig I'm using, the faster this happens and the more wildlife will ignore it. Of course, sometimes things go wrong and my equipment is destroyed in the process but that's something I've learned to live with and figure into my expedition plans.
I've been able to make beautiful recordings of both soundscapes and close up wildlife this way. I've recorded an Eagle owl in the East African savanna by spending many hours identifying its preferred perch and then setting up my rig at the bottom of it. I found a mango grove in the Congo basin rainforest where elephants would come to feed at night and set up my rig in a bush close by. I miked up a huge Sociable weaver nest in Namibia and captured beautiful nest activity including chicks begging for food and adults flying in and out for hours. The list can go on, and every time I do something like this I learn more and improve my technique.
Of course cardioid and super/hyper cardioid mics have their uses, but we're getting into "good to have" territory. If you can only afford to buy or carry one pair of mics, I'd recommend getting omnis and learning how to use them well.
Resistance to humidity and weather
I've destroyed many a microphone by leaving them out in tropical downpours. I haven't been able to ruin any mics by leaving them out in heat, cold, smoke or dust so far, but I'm optimistic about it. I'm also quite privileged to be able to afford trial and error when it comes to field recording equipment. The tests I put my mics through are quite serious and Iit takes many of them before I can fully trust a piece of kit.
Some microphones perform better than others in extreme humidity and weather. Sennheiser RF technology (which you can find in most MKH series mics) allows microphones to keep working in taxing conditions such as a steamy rainforest. I love my 8020s and 8040s and I've used them in countless situations where other mics would have stopped working or developed weird artefacts. They're larger than lavalier mics though and they require much bulkier wind protection solutions. They're also more difficult to hide and they're more costly than lavs. If size is an issue, DPA 6060 lavs are great and they're waterproof too.
This year I've been experimenting with using the environment to record rain without getting the mics wet. While you can theoretically do that with any kind of microphones, lavaliers are much easier to fit in tight spaces or under small branches, and if it isn't too windy a pair of Bubblebee Windbubbles is going to be enough to protect them from gusts up to 5-6 mph. The Windbubbles also protect from humidity to some extent, as long as water isn't constantly leaking on to the mics themselves. At any rate, I've managed to successfully record hours of serious rain with lav mics by positioning them cleverly under branches. This would have been much more difficult to achieve with larger mics, especially when wind protection is factored in.
Size
This is probably not valid for everyone but in my case size is quite important. Recording with drop rigs means I have to consider how conspicuous my equipment is when I leave it out in the field for days. I've certainly left out my DMS and 8020 AB rigs in remote/wild places, but it took me hours to hide them well enough and even then wildlife still found them sometimes. It's much easier to work with small mics that I can tape to branches. They attract less attention, they're easier to hide and even if wildlife does find them, they seem less interesting than blimps for example.
Size also impacts how many rigs you can travel with, both by vehicle and on foot. Weight and volume add up quickly, and if you plan to get to remote parts of the world you'll have to make tough choices. I always carry a pair or two of 8020s because I love their sound, but I also bring 5 to 10 pairs of lav mics on a trip since they're so small.
Self noise and audio quality
There's a reason this isn't at the top of the list. While of course it's quite an important criterion, most mics I use these days offer decent audio quality and self noise. I also don't care much for scientific measurements and official specs. It's easy to become obsessed with differences of a few dB, but that rarely translates to noticeable improvements in audio quality. I prefer to take equipment out, use it thoroughly, compare it to my existing kit and then make a decision.
My favourite mics for self noise and audio quality are Sennheiser MKH series. What I don't like about them is the fact that they exhibit high frequency noise, which becomes apparent when recording subtle ambience like temperate forests at night. It's not a deal breaker for me but it's definitely worth mentioning.
Lav mics like the Clippy EM272 or Lom mikroUsi yield excellent recordings for their size and price, although not as good as what you can get with the Sennheiser mics I mentioned. This is also down to preamps and a Sony A10 will never be as good as a Sound Devices or Zoom F series recorder.
Dynamic range is somewhat related to self noise, although things are a bit more complicated. MKH mics have excellent dynamic range – I've recorded anything from soft snow falling to aircraft engines with my 8040s. I've tried recording car engines with Clippy and mikroUsi mics and the capsules overloaded quite quickly. They're great for subtle to medium loud sounds but they aren't designed for seriously loud sources. Mics such as the DPA 4062 (or its newer equivalent) are much better suited for recording loud engines or explosions.
One other thing that pertains to audio quality is frequency response. MKH80xx mics pick up content up to 40-50 kHz, although the noise I mentioned earlier becomes noticeable over 30kHz. mikroUsi mics capture decent content above 30kHz, while Clippy mics tend to not pick up much content above 20kHz. This isn't the most important aspect but it's worth keeping in mind if you're after HF content like high overtones or bats for example.
Price
MKH series mics are not exactly affordable, especially when you factor in wind protection. I like using Rycote WS9 blimps with my 8020s (sometimes in quad AB setup) and Cinela Pianissimo with my DMS rig. It can get prohibitively expensive fast, but on the up side you will be capturing beautiful audio.
Small lavs like the Clippy or mikroUsi mics only cost a fraction of that, and wind protection for them is much more affordable (less effective too). It you're just starting out these are a much better choice. They're also more expendable, although that is quite relative depending on where you live and how much you can afford to pay for audio equipment.
What's the answer though?!
My answer is most of the time Lom mikroUsi (if you can get them) or Clippy EM272. Once you've outgrown these and can afford to upgrade, it's worth looking at MKH8020s, MKH8040s, an 8060, a Telinga parabolic maybe. By that stage you know more or less what you need though and have likely tried a few of these already.
Lom mikroUsi (regular or Pro versions)
Pros:
good self noise
works with plug-in power
good high frequency pickup
low price
small size and footprint
easy to protect against soft wind
Cons:
overloads easily with loud sounds
doesn't survive more than a couple of nights in a rainforest with Windbubbles on
rodents love to eat the cables
difficult to buy
Clippy EM172 or 272
Pros:
good self noise
works with plug-in power
low price
small size and footprint
easy to protect against soft wind
easier to buy than mikroUsi
Cons:
overloads easily with loud sounds
doesn't survive more than a couple of nights in a rainforest with Windbubbles on
rodents love to eat the cables
poor frequency response above 20kHz
slightly larger than mikroUsi
DPA 6060
Pros:
minuscule size and footprint
easy to protect against soft wind
high dynamic range – can record relatively loud sounds without overloading
waterproof! no adverse effects even if they're submerged
Cons:
noisier than Lom or clippy lavs
expensive
requires phantom power
Bubblebee Windbubbles slip off easily
Sennheiser MKH8020/8040/8090
Pros:
excellent self noise
excellent audio quality
excellent resistance to humidity and temperature extremes
Cons:
expensive
requires large/expensive wind protection
bulky (compared to lav mics; still smaller than other microphones)
high frequency noise
requires 48v phantom power
have I mentioned expensive?
Conclusion
These are my answers if you will ever ask me the question above. It's only a limited selection of mics that I've worked with, but they work great for me and I have many years of experience using them. I welcome questions and constructive feedback, although if you're going to say things like "the best mic is the one you have with you" please don't.
Disclaimer
(At the time of writing) I was not sponsored by any of the manufacturers mentioned in this article. I have since worked with a number of brands including Sennheiser and Lom but my views have not changed. I have received free equipment from Lom and Bubblebee but I bought way more than that from them with my own money because I use their gear all the time. None of these companies gets to read the article before I publish it nor does anyone tell me what to write. I'm self funded and these opinions are 100% my own.
Request
It took me a whole weekend to write this article and many years of work in the field to test the gear I mentioned. I'm happy to share my thoughts and to help others as much as I can and I will never charge for these blog posts. Having said that, I truly appreciate when someone supports me in return. Here are some ways you can do that:
– sharing my content online
– subscribing, liking and commenting on Youtube: https://www.youtube.com/georgevlad
– becoming a patron: https://www.patreon.com/georgevlad
– buying my sound effects libraries: https://mindful-audio.com/sound-effects-libraries
– buying me a coffee: https://ko-fi.com/georgevlad
– buying my soundscape albums: https://wildaesthesia.bandcamp.com
Enough reading now, go out and make some recordings regardless of what kit you have. The only way to get better at field recording is to keep doing it. Equipment certainly helps but it's only a part of the equation.