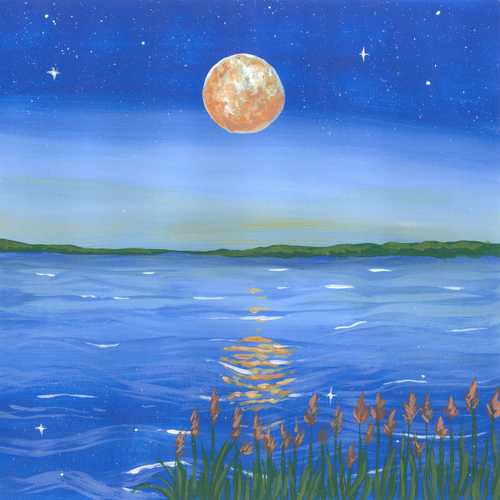 Recording in Brazil, frogs playlist, and fluorescent mammals | Newsletter #48
¿Quiubo*, friend? 👋
Will the scrapping of the final leg of England's high speed train line mitigate or exacerbate its impacts on the country's embattled natural spaces? How many mammals fluoresce? (You might be surprised.) And what is the Atlas Network, and how is it affecting attitudes towards climate activism?
Read on to find out.
*A Colombian abbreviation of ¿Qué hubo? ("What's up?" in Spanish).
Soundscape of the week
Recorded by Jan Brelih in the hard-to-reach jungles of Colombia's Chocó Department – an area known for its diverse human population (with an Afro-Colombian majority) and megadiverse wildlife, which are respectively underserved and benefitted by its lack of infrastructure. It is also "one of the world's rainiest places", receiving a biblical 30 feet (9 m) per year. (The global average is just 3.3 feet [1 m].)
You'd be forgiven for mistaking the deluge of rain in this soundscape for the thunder of breakers on a beach. Its subtly ebbing and flowing roar makes a perfect accompaniment to meditation or mindfulness practices – or simply provides an ideally soothing soundtrack to nod off to.
Articles and essays
🌎 "For me, listening to and recording forest soundscapes switched on a unique fascination, and the desire to understand and listen more. I started to become highly curious when browsing sound recordings of Estonian ponds and Bornean cicadas. Once I decided to explore this field further, I made up my mind to visit Brazil."
'How I Came to Record in the Atlantic Forest': earth.fm curator Melissa Pons shares her experiences of recording for 10 weeks at two sites in Brazil – having "escape[d] the darkness and gloom of the Swedish winter". She suggests planning essentials like budgeting appropriately and familiarizing oneself with local infrastructure, how to approach relevant authorities and organizations, and advice about engaging with local people in order to benefit from their knowledge and expertise. Check out two albums of recordings which resulted from her time in the country: Mata Atlântica and Nocturnal Sounds of the Atlantic Forest.
🐸 If you ever feel stumped about where to start with earth.fm's archive of soundscapes, our selection of collated playlists may be a good option. To choose an amphibian-centric example, 'Frog and Toad Sounds from around the World' – 33 recordings amounting to six hours and three minutes of audio – takes the listener on an odyssey of anuran sounds, encompassing wetlands, grasslands, forests (boreal, rain-, coniferous, and otherwise), and even seacoasts.
These recordings were made in Africa, the Americas, the Caribbean, Europe, and Australia, and feature anuran choruses, anurans at night, anurans at dawn, anurans in rivers, anurans in ponds, and even anurans laughing and whistling! Plus, a FAQ section clarifies why toads aren't a scientifically recognized category… but, also, how to tell the difference between frogs and 'toads'. It also explains how endangered anurans are (no matter what you call them), and why. Spoiler: it's all our fault. However, a list of advice also provides suggestions of ways to support your local anurans and other amphibians.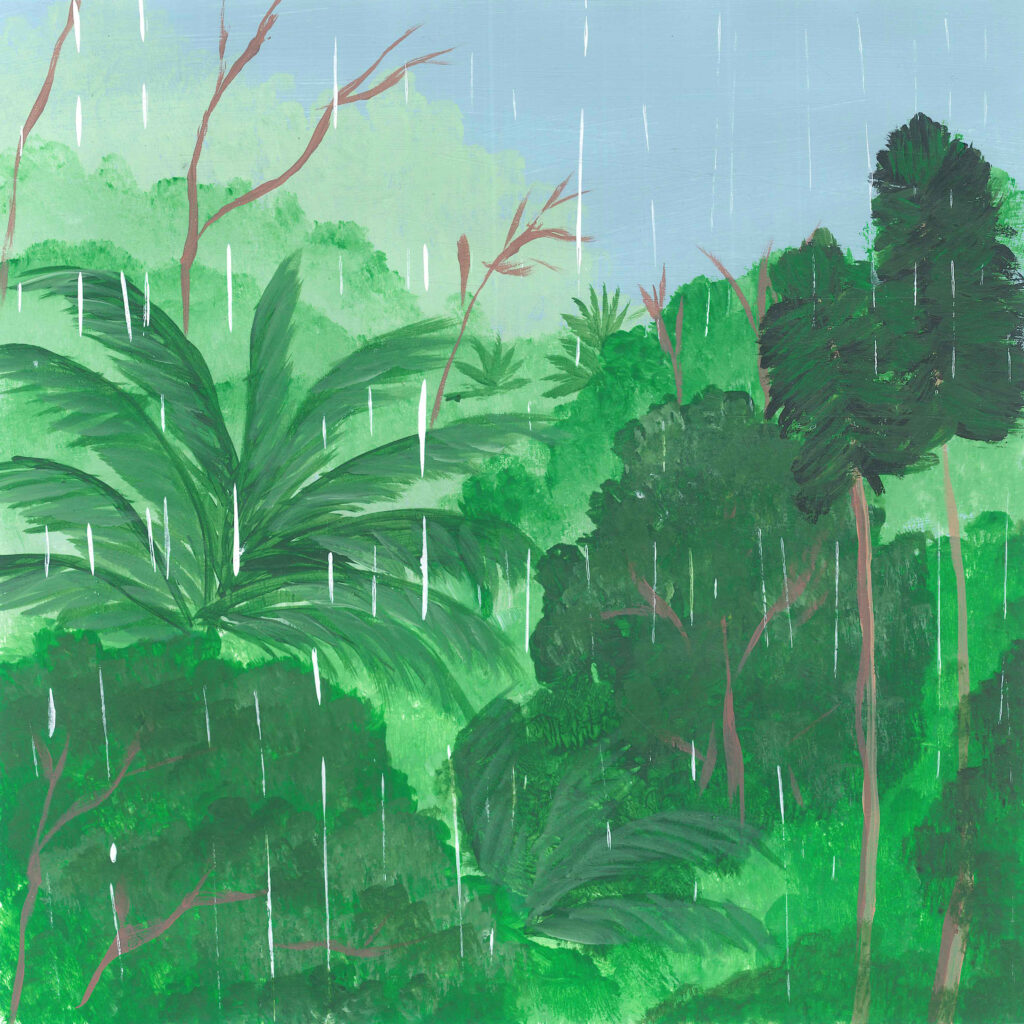 From the extended community
🚆 The HS2 (High Speed 2) train service was intended to "boost connectivity between the UK's north and south, […] [contributing to] social regeneration […] [and] free up crowded motorways and cut down on car emissions". Now, the prime minister (that's Rishi Sunak, in case you've lost track) has canceled its Birmingham to Manchester leg.
Since its 2009 inception, the project has been highly controversial for the "extreme harm [posed] to the natural environment", including to "hundreds of important habitats and special wild places […] [such as] ancient woodland, lakes, meadows, wildlife reserves, [and] chalk streams". HS2 Ltd, the company responsible, has "demonstrate[d] poor practice along the route" and miscalculated risks to the nature world, while the UK Guardian notes that "[environmental] mitigation measures on the ground have often turned out to be ineffective or not as promised": for example, newly planted trees have died and expensive ponds for endangered newts have dried up. Not only this, but as well as "betray[ing] the North", "Scrapping this stage of the scheme could also mean that HS2 Ltd [may] never deliver the crucial reparation for the habitats and green spaces that have already been damaged".
🐱 Fluorescence in birds, reptiles, insects, and fish has been increasingly reported in recent years. Now, a new study (charmingly titled 'All-a-Glow') has established the prevalence of fluorescence in a wide range of mammals, with some level found in all 125 species which were tested. These species include domestic cats, polar bears, bats, leopards, and Tasmanian devils, with fluorescence – in shades including red, yellow, green, pink, and blue – observed in "bone, teeth, claws, fur, feathers and skin".
Caused by chemicals which absorb and then re-emit light on a different wavelength, this effect is made visible by ultraviolet light; this can be observed in the teeth of all mammals (including humans). Fluorescence was most common in – but not limited to – nocturnal species. It may not have a significant purpose in all species, but could in some cases contribute to inter-species recognition, "enhanc[ing] visual signalling".
🏭 "The neat trick of Atlas members' rhetorical warfare against environmentalists for so many years is that it's not just about preaching to the choir. On the contrary, it has convinced even those who may feel urgency around the climate crisis that protesters are being too 'radical,' too disruptive."
The New Republic invites readers to 'Meet the Shadowy Global Network Vilifying Climate Protesters'. This alarming and eye-opening article lays out the worldwide influence of the "enormously powerful [US-based] Atlas Network, a global network of more than 500 member think tanks advocating for 'free market' policies". Together with its "powerful allies in the oil, gas, and extractive industries", Atlas is leveraging 'climate skepticism' to justify the criminalization of environmental protestors and increasingly harsh crackdowns on such activities – all in concert with media coverage which equates them with violent terrorism. Atlas describes itself as "empower[ing] global prosperity", yet in practice this means supporting elites and demonizing "environmentalists […] as a cancerous growth on society".
👉 Follow us on X, the platform formerly known as Twitter, for a daily dose of nature-sound inspiration!
How to support earth.fm

All 600+ of our curated, immersive soundscapes are free to listen to, but if you want to help us grow new forests, please become a supporter!

There are three options available, and you will also be able to favorite recordings, create and share playlists, and many other perks – plus a big surprise is coming exclusively to members in the next few weeks!
Until next time, we wish you a regenerative week. 🙏
With best wishes,
Neil and Team earth.fm
---
Reach out on hello@earth.fm 👋
Forward this newsletter to anyone who would appreciate it ✉️
Join the conversation with the Earth.fm community 🤝
Submit a recording 🎤
Follow us on Twitter. Instagram and YouTube 💻
Listen to nature sounds in your browser by installing our free extension 🎧