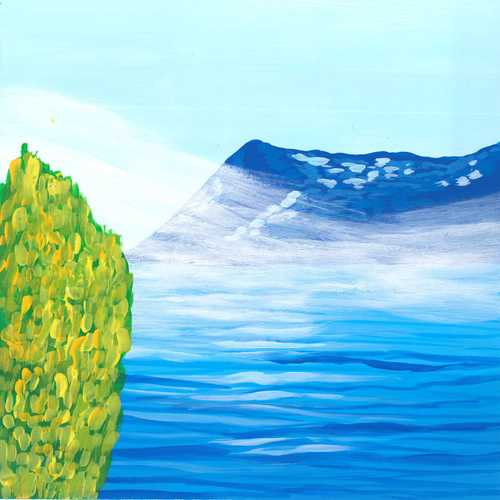 Newsletter | #6
Nature-sound lover, it's me, I'm Cathy, I've come home!
Let me in your window to receive the latest round-up of material from Earth.fm – and beyond.
Soundscape of the week
As the days get shorter and the temperature drops – at least here in England – it feels appropriate to share a recording which embodies a particularly chilling Gothic tradition. The eerie creaking of the spruce trees and the rushing hiss of the wind, captured by the award-winning Simon Elliott, could have come directly from the wily, windy West Yorkshire moors of Wuthering Heights or the grounds of The Castle of Otranto.
Articles and essays
❄️ If the soundscape of the week hasn't already got you reaching for an extra layer, we can guarantee that this playlist of other wintry recordings will. From Australia and Turkey to the more expectedly chilly Siberia and Svalbard, this selection will prime you for the onset of winter with a range of evocative sounds: from snow falling and rain drumming on dead branches to a campfire crackling, drifting icebergs popping and clicking, and gulls squawking.
Winter draw(er)s on, indeed!
🎬 The recent 'Soundscape Ecology on Film' does what it says on the tin, offering a rundown of short, medium-, and feature-length documentaries which investigate soundscape ecology and connected topics. Among others, these films (and some TV episodes) – all but three of which are available to watch for free – address the effect of undersea noise pollution on marine populations; Afro-Colombian and Indigenous stewardship of Pacific-coast forests (and those peoples' traditional music); the preservation of "natural silence"; and an Alaskan composer using nature recordings from his home state in his compositions.
In addition, we get to witness a piano piece played on a platform floating in the Arctic Ocean, while regular readers of Earth.fm's blog content may be pleased to see prominent soundscape ecologists R. Murray Schafer and Bernie Krause profiled on screen.
📻 I like radio better than television because the pictures are better.
In 'Thoughts on the Magic of Audio', Dr. Steven Shepard offers a considered appraisal of soundscape recordists' "Quixotic quests" to make soundscape recordings, as well as offering a call for all of us to decelerate and listen to the world around us with more deliberation, "committed to the idea that what this person or creature has to say may be important, regardless of whether I agree with them, regardless of whether I understand".
Content from the extended community
👂 "How does the practice of deeper listening raise our awareness to soundscape ecology, our compassion, or stewardship and healing of each other and the wellness of the environment?"
This is just one question asked of visitors to the Atlantic Center for the Arts (ACA) Soundscape Field Station at Canaveral National Seashore, the first program "in the United States dedicated to [the] preservation of natural sound". Continuing the theme of films, as mentioned above, spare six minutes and 48 seconds of your time to watch an interview with sound artist and composer Mary Edwards, this year's artist in residence at the Field Station.
✉️ During lockdown in 2020, Orion: People and Nature presented a series of correspondences, including this back-and-forth between activist/philosopher Kathleen Dean Moore and writer/sound recordist Hank Lentfer. Their conversation might just make you wish for a pen pal with whom you could share such candid and insightful letters:
"It's one thing to read the reports about millions of neo-tropical migrants gone missing. It's something all-together [sic] different to listen as the sun rises on [a] world spinning toward silence. But, of course, there is no silence. The chorus of creatures is replaced by the cacophony of combusting carbon. Run a chainsaw in a cathedral and you might not notice when half the choir slips out the back."
🙏 "To sit for a time in the depths of an old-growth forest with the fresh, piquant scent of conifers after a rainstorm, the zesty smell of living earth, the cool, humid feeling of the air on your skin; or to hear the trickle of a nearby stream or the rhythmic edge tones of a raven's wingbeats […]—these special moments infer the closest links to the Divine that we may ever realize."
Another opportunity to benefit from the wisdom of "musician, author, and bioacoustician" Bernie Krause, in this interview for Emergence Magazine, as well as to listen to some examples of his compositions.
👉 See the Earth.fm Twitter feed for more content like this!
Charity spotlight
Earth.fm's library of recordings acts as a platform to raise funds for charities across the globe. Organizations that we support work in the regions where rich habitats are represented by the most valuable nature sounds.
🌏 This week, we are highlighting Maliau Basin Conservation Area (MBCA), AKA Sabah's Lost World: almost 60,000 hectares of pristine forest in the Malaysian state of Sabah (which shares the island of Borneo with Indonesia and Brunei). The site is bounded by a rim which reaches 1,675m above sea level; though resembling a volcanic caldera, "the 25 km diameter Basin is in fact a sedimentary formation", creating "a virtually self-contained ecosystem, never permanently inhabited and with large areas still remaining to be explored and documented". Fauna in and around the site include rare mammals such as the stunning clouded leopard, Sumatran rhinoceros, Malayan sun bear, and the endangered Bornean pygmy elephant.
The MBCA's objectives, in order "to create a model sustainable forest management area", include the protection of the area's biodiversity and the promotion of research (including on the recovery of logged ecosystems), education and training in conservation and related disciplines, and of "appropriate recreation and nature tourism where this does not conflict with other priorities".
You can donate to here to Global Conservation to help the establishment of a UNESCO World Heritage Park in Sabah, which would incorporate the Maliau Basin.
Until next time, we hope you have a regenerative week. 🙏
With best wishes,
Neil and Team Earth.fm
---
Reach out on [email protected] 👋
Forward this newsletter to anyone who would appreciate it ✉️
Submit a recording 🎤
Follow us on Twitter. Instagram and YouTube 💻
Listen to nature sounds in your browser by installing our free extension 🎧