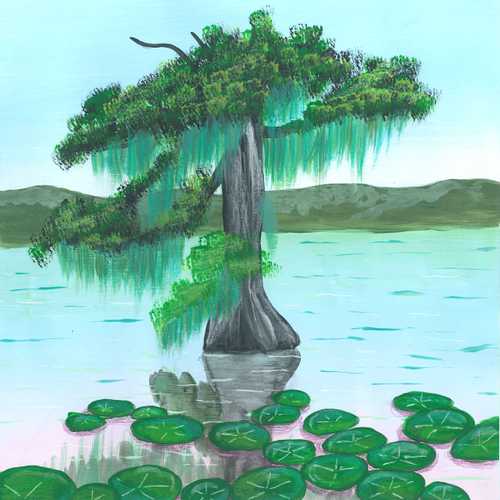 Newsletter | #5
Nhangga*, natural-soundscape fan!
This week, as well as sharing material from the world of Earth.fm and beyond, a reminder that previous newsletters are being archived for posterity on the site, here, in case you wish to share or revisit them.
*A common greeting in the Adnyamathanha language.
Soundscape of the week 
Made by Khristos Nizamis at an isolated creek in the Flinders Ranges mountains in South Australia – an area traditionally owned by the Adnyamathanha people – the rhythmic consistency of this recording has a mesmerism that is intensely relaxing. Against a constant backdrop of insect song, punctuated by a hint of eeriness from the occasional soughing of a rising wind and the rodent-like squeaks of planigales or dunnarts (…or bats?), it's as if nature itself has consciously delivered a slice of Terry Riley-like minimalism straight to your ears.
Whatever you're doing, this immersive soundscape will relax and recenter you, taking you away from the washing up, or that spreadsheet, or the traffic congestion ahead… but without having to worry about running into a goanna or an irate emu.
Articles and essays
🎵 'On the Ethics of Streaming Music' is an eye-opening reminder that almost everything that provides convenience for lives in the Global North has a darker side. Here, Anca Rusu interrogates not only our expectation for massive archives of music to be freely available to us – but also the realities of remuneration for artists, and the often overlooked carbon footprint generated by music streaming.
However, it's not all bad news – the article also highlights a range of start-ups attempting to bring ethical solutions to this tortuous subject.
🌍 "Every single day is crucial. […] What we do (or do not do) in the next few years will have ripples far into the future, maybe even millions of years, as that is the timescale for biodiversity recovery after a mass extinction. […] [So] join Extinction Rebellion, climate strike, write and talk, get arrested. Do it all joyously. Now is the time. There's nothing more meaningful to do right now."
In this interview from the Earth.fm archives, 'Peter Kalmus: Climate Scientist, Activist, and Author', the "'meditating, gardening, bicycling, non-flying, chicken keeping, beekeeping Earth scientist' [and NASA employee], living on one tenth the fossil fuel used by the average American", shares his philosophy on what we "can do right here, right now, with what we have […] in the shadow of global warming".
See also his book documenting his personal pursuit of a viable low-carbon lifestyle, Being the Change: Live Well and Spark a Climate Revolution – plus No Fly Climate Sci (a platform for those who have decided to fly less), Earth Hero (an app to help individuals reduce their carbon emissions), and Climate Beer, which intends to facilitate conversation about how climate breakdown is making people feel.
📖 The latest entry to Earth.fm's ongoing glossary investigates spectrograms, which allow us to delve into sounds themselves to study their constituent parts. This entry provides an overview of what spectrograms are, how to read them, and what they can be used for… And what they have to do with the "demon face" of Aphex Twin!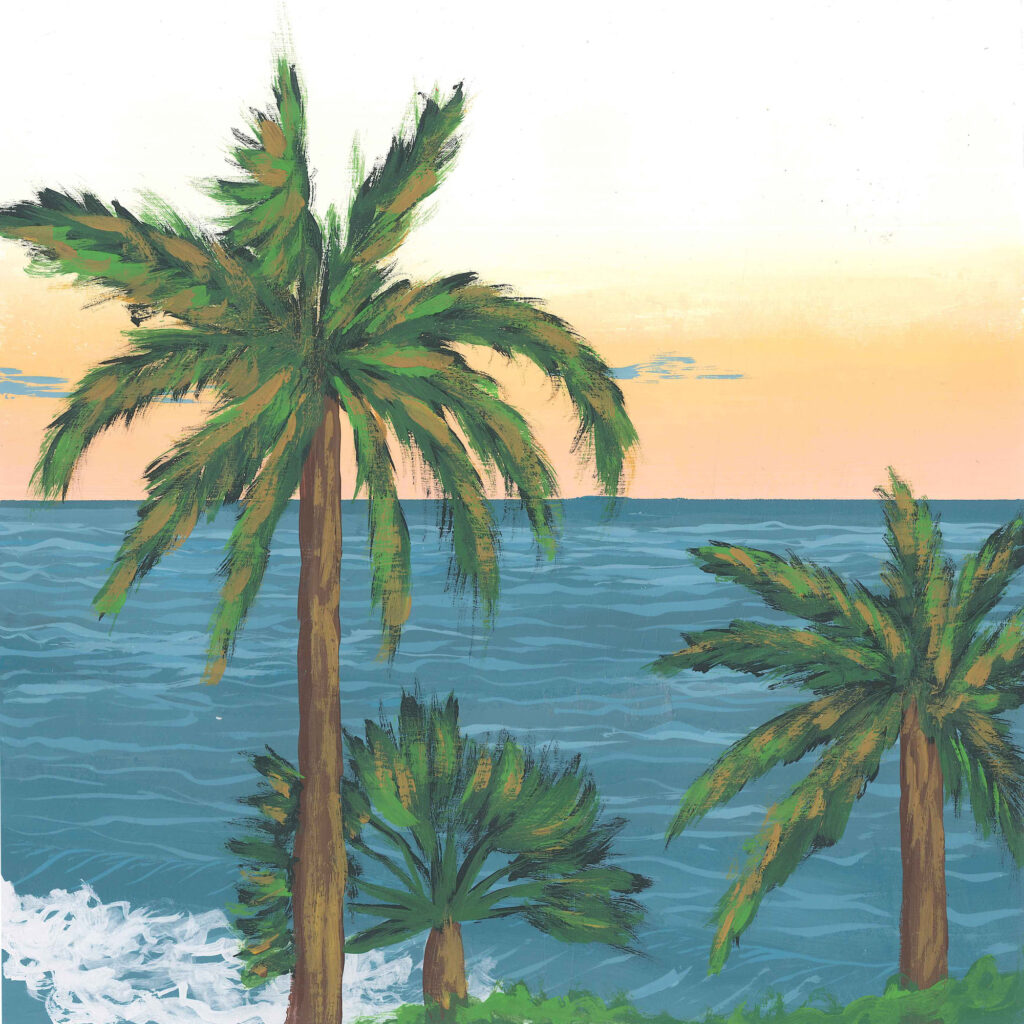 Content from the extended community
💰 "Conservation has a dark history, and it's rooted in racism, colonialism, white supremacy, social injustice, land theft, extractivism and violence. Today, the main conservation organizations (like WWF and WCS) not only haven't questioned this past, but keep perpetuating it. Conservation is an industry, a business, often 'partnering with' (i.e. taking money from) big polluting companies and turning nature into something to consume, mostly by white and rich people. This is part of a process of commodification of nature in which it is 'valued', traded and can be profited from."
However, as Survival International states here, in 'A Guide to Decolonize Language in Conservation', research shows that Indigenous people are (unsurprisingly) the best equipped to manage their ancestral environments; the most effective conservation therefore protects their land rights. To help do so, this timely critical glossary unearths the inherent racism underpinning many terms in common use in environmental sectors.
🌎 A country spread across more than 300 islands in the South Pacific, Fiji "is starkly susceptible to the impacts of the climate crisis". Here, its effects are not hypothetical or yet to manifest themselves, they are a concrete reality: ocean temperatures "are increasing three times faster than the global average rate", and seven cyclones have hit the country since 2016, with one alone doing $1.4bn worth of damage.
This Guardian UK long read, 'How to Move a Country: Fiji's Radical Plan to Escape Rising Sea Levels', details the country's response: the relocation of six villages, with 42 further such undertakings scheduled to take place over the next decade.
The obstacles to moving a village "across Fiji's lush, mountainous terrain" is "not just logistical […] but also financial, political, even spiritual". Aside from houses, there are also "schools, health centres, roads, electricity, water, infrastructure, the village church […] [and even] burial grounds". The article provides a step-by-step guide which, tragically, may become essential for many other countries over the years to come.
🌲 "We're going to make sure that nobody builds on this."
'How Artists and Neighbors Turned a Bomb Site into a Medicine Garden' offers an account of how an acre of unused land in England's capital was transformed into "a generative space" containing an urban woodland (supporting a colony of bats), ponds, and a medicinal garden. 
The site stands as "a model for how humans and other species can find symbiosis in an urban setting" – and not only that: it does so in the "second most densely populated local authority" in the UK (with the fifth worst air quality)! This nature reserve goes to show that, even here, it is possible for residents to "take on town planning and developments on their own terms and make their homes authentic to who they are".
👉 See the Earth.fm Twitter feed for more content like this!
Charity spotlight
🎧 Earth.fm's library of recordings acts as a platform to raise funds for charities across the globe. Organizations that we support work in the regions where rich habitats are represented by the most valuable nature sounds. 
This week, we are directing attention to the Koosloodus Foundation, a non-profit nature conservancy organization from the Baltic state of Estonia. Its principal activities involve purchasing and preserving forests in the country, through reforestation and development, including the planting of native broad-leaved trees and the installation of birdhouses. In addition, Koosloodus educates local people about conservation, nature, and the environment.
Many species which have been made extinct across the majority of Europe are still present in Estonia, including large mammals such as lynx, gray wolf, brown bear, wild boar, moose, beaver, otter, and gray and ringed seal. The Siberian flying squirrel, whose conservation status is rated as being vulnerable, can also be found in the eastern Estonia. However, clearcut logging in the country "is contributing to the devastation of some of the world's most precious conservation areas".
Use in-browser translation to donate to the Foundation here, in order to support their crucial work.
Until next time, we hope you have a regenerative week. 🙏
With best wishes,
Neil and Team Earth.fm
---
Reach out on [email protected] 👋
Forward this newsletter to anyone who would appreciate it ✉️
Submit a recording 🎤
Follow us on Twitter. Instagram and YouTube 💻
Listen to nature sounds in your browser by installing our free extension 🎧