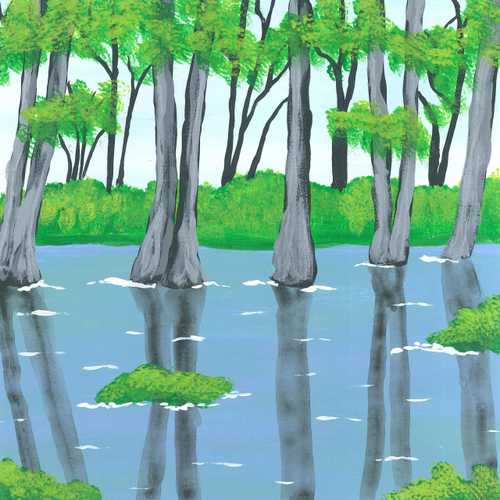 The case for degrowth, nature sounds for baby sleep, & an Indigenous Brazilian victory | Newsletter #46
Ɛte sεn*, friend? 👋🏼
Can the degrowth model provide a more credible alternative measure of human development than GDP? Can nature sounds help babies to sleep? Will the Brazilian Supreme Court's rejection of 'the Time Limit Trick' set a precedent for the PL2903 'bill of death' to also be overturned? Can the assessment of local biodiversity make housing developments less damaging to their surroundings?
Read on.
*An informal "How are you" in Twi, a dialect of the Ghanaian Akan language.
Soundscape of the week
"I woke up at around 4:30 a.m. and made my way through the thick darkness to capture the jungle ambience at dawn. Using the torchlight from my phone I could hardly see anything, but the beautiful symphony from the forest urged me to walk on till I got to the desired spot where I set up my microphones."
The resulting soundscape, made by radio presenter, journalist, and earth.fm Grant winner Isaac Amoasi Arkoh – the first Ghanaian recordist featured on earth.fm – embodies the layered sounds of the tropical evergreen rainforest in southwestern Ghana's Ankasa Conservation Area. Across an hour of consistent (but subtly shifting) biophony, the listener is immersed in a palimpsest of buzzing insects and the distinct, minimalistic calls of individual birds.
Articles and essays
📉 "What we call 'the economy' is our material relationship with each other and with the rest of the living world. We must ask ourselves: what do we want that relationship to be like? Do we want it to be about domination and extraction? Or do we want it to be about reciprocity and care?"
'Less Is More: How Degrowth Will Save the World' considers the book of the same title, a recent release from economic anthropologist, author, and Fellow of the Royal Society of Arts, Dr. Jason Hickel. The article also doubles as a summary of degrowth, an academic and social movement which opposes gross domestic product (GDP) and recommends that it be abandoned as a measure of human and economic development on a planet with patently finite resources. Instead, the theory calls for economic and social metrics (including life expectancy, health, education, and access to work) to instead become policy objectives and markers of human well-being. It also calls for environmental degradation to be taken into account in assessments of economic development.
👶🏿 "Nature sounds are […] thought to help relaxation and sleeping. These sounds are what we hear when walking on the beach or in a forest, driving through the Serengeti or just sitting next to an open window and enjoying colorful birdsong. If we aren't able to hear the real thing, nature sounds are being recorded by sound artists around the world, capturing the ambiance of specific places and drawing attention to locations that need help such as reforestation or initiatives to save endangered wildlife."
A potential boon for all new parents: 'Nature Sounds to Help Babies Sleep' includes a playlist of recordings that we hope can help on the challenging journey of lulling your baby to sleep. Recordings include the waves of the Black Sea and the Gulf of Mexico; birdsong in Croatia, Australia's Flinders Ranges, and Skamania County in the US; and wind in the trees of Slovenia, and Montana, USA. It also includes answers to frequently asked questions including which color of noise is best for helping babies sleep, and how long babies should sleep with relaxing noise or specific color noises.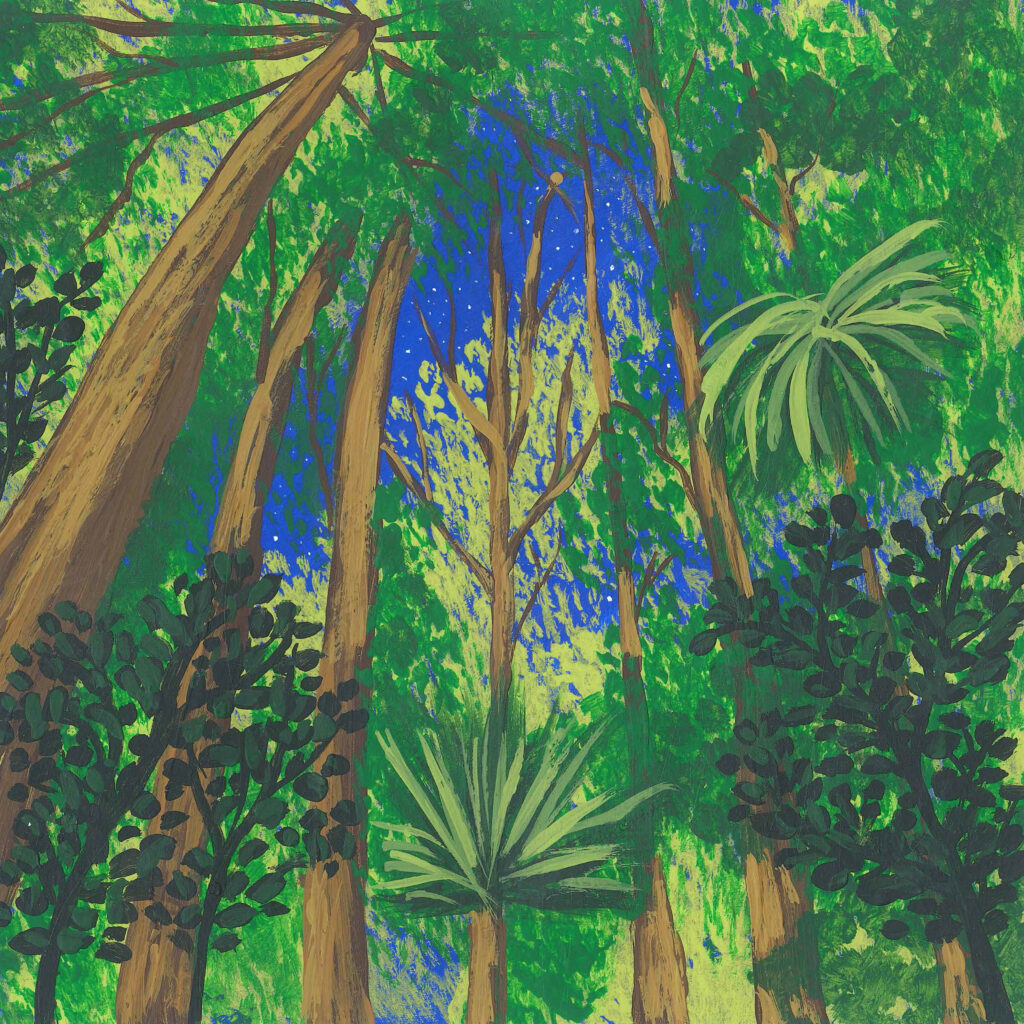 From the extended community
🌎 '"A Momentous, Historic Victory" for Indigenous People as Supreme Court Rejects Time Limit Trick': after six years of deliberation, Brazil's Supreme Court has rejected a proposal which would have endangered hundreds of Indigenous territories (including uncontacted tribes) by legalizing the theft of their land.
However, while this decision strikes a blow against the powerful agribusiness lobby in the Brazilian Congress, the battle is not done. "A devastating assault on Brazil's Indigenous peoples and the Amazon rainforest" continues: the PL2903 bill (previously PL490) – the 'bill of death' – has been approved by the Congress' lower house. If it is also approved by the upper house, the Senate, it will mean that any and all Indigenous territory in the country could be dissolved, and that illegal loggers and ranchers will not be removed but allowed to continue to overthrow Indigenous sovereignty and to further decimate the rainforest.
Send an urgent email to the Senators, imploring them not to allow this bill to pass into law.
🌲 "I want to touch the mighty trunks, the damp leaves and the soft mosses. I want to pull out my notebook and write down the names of everything. I want to photograph it all in the hope I can remind myself how this forest makes me feel."
In 'A Tale of Two Forests', Wellington, New Zealand-based writer and researcher Melanie Newfield takes us on a deeply immersive and evocative tour of a pine forest on the country's North Island. She paints a picture of "the long trilled notes of the riroriro, […] bursts of agitated squeaking from the fantails", and the song of the miromiro, "diaphanous filmy ferns", and even the "smell of decaying leaves which is somehow the purest, freshest air to have ever filled my lungs". Yet it also acts as a reminder of how damaging invasive species can be – in this case, "thick, smothering patches" of African club moss – and their deleterious effects upon native species and the limited conservation funds needed to arrest their spread.
🐟 The Cody Dock Tidal Lea Ecology Report 2021-22, "the result of thousands of environmental volunteer hours […] illustrates the remarkable levels of biodiversity […] in and around the Tidal Lea, a once heavily industrialised river". The River Lea (or Lee), which flows from Bedfordshire until it joins the Thames in Greater London, England, is now only tidal for its final few kilometers (below Bow Locks). However, the decline of industry has given wildlife 30 years to re-establish itself – yet that is at risk from 40,000 new homes which are to be built in the area. With its report, Cody Dock seeks to ensure that this still-vulnerable ecosystem is taken into account by developers – as is inhabitants' right to access nature – setting a precedent for other housing schemes in similarly ecologically significant locations.
The report notes that "[its] findings have revealed and verified astonishing levels of biodiversity that would otherwise be disregarded and unmapped, significantly reducing the conservation value of the local area. It has shown the immense ecological value of small habitat patches and the linear connective strips that support biodiversity even in an urban environment. Rare and important habitats and species found within the study area show how these networks can be a vital connection between some of London's most important ecological assets. This part of the river should therefore be protected and prioritised in decision making processes."
👉 Follow us on Twitter ("X"?) for a daily dose of nature-sound inspiration!
How to support earth.fm

All 600+ of our curated, immersive soundscapes are free to listen to, but if you want to help us grow new forests, please become a supporter!

There are three options available, and you will also be able to favorite recordings, create and share playlists, and many other perks – plus a big surprise is coming exclusively to members in the next few weeks!
Until next time, we wish you a regenerative week. 🙏
With best wishes,
Neil and Team earth.fm
---
Reach out on hello@earth.fm 👋
Forward this newsletter to anyone who would appreciate it ✉️
Join the conversation with the Earth.fm community 🤝
Submit a recording 🎤
Follow us on Twitter. Instagram and YouTube 💻
Listen to nature sounds in your browser by installing our free extension 🎧