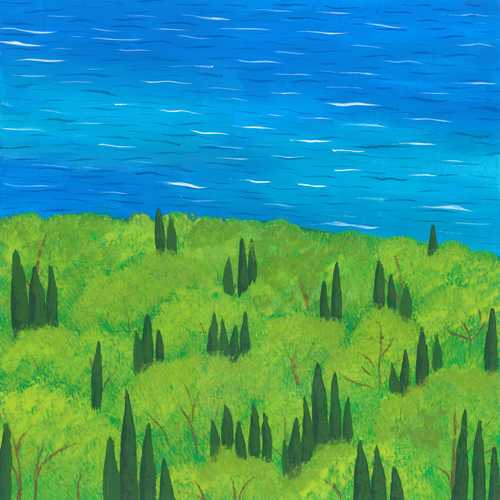 Newsletter | #16
Hello, friend. 👋
Are the calls of the King of Saxony bird-of-paradise suitably regal? Is it possible to put a price on natural wonders such as coral reefs? What animal has the loudest voice? How can environmental and climate justice remain unbought and unbossed?
Read on to find out.
Soundscape of the week
"In the darkness, a rock thrush begins the dawn chorus and the piping calls of a scops owl echo eerily off the rock walls"…
Across just three minutes, this crisp and stunning soundscape – recorded in Demirkazık Gorge in the Taurus Mountains of southern Turkey – becomes increasingly layered with birdsong before culminating in the gorgeous chiming of a peal of sheep or goat bells.
Perhaps consider using this tranquil recording to reflect upon those affected by the two recent earthquakes in the region.
Earthquake relief
At the time of writing, the death toll of the Turkey-Syria earthquakes exceeds 42,000. Together, they constitute the deadliest event in Turkish history. Several tens of thousands of people have been left homeless in freezing conditions.
In addition, "Syria's Bashar Al-Assad has withheld humanitarian aid for the northern regions of the country. Turkey's Recep Tayyip Erdoğan has been accused of 'ethnic cleansing' against Kurdish communities. Russia has vetoed a UN resolution to allow for cross-border aid between Turkey and Syria."*
📌 If you are able to, please consider donating to relevant organizations:
Thank you.
Articles and essays
☀️ A sadly pre-emptive playlist highlights a range of summer soundscapes from the earth.fm archives. No doubt many of us will be pleased to hear some "vibrant natural sounds, from the chirping of birds to the buzzing of insects", as we daydream about long days, sunshine, and balmy temperatures. (Or maybe that's just wishful thinking on the part of your correspondent, who is still cocooned in head-to-toe merino undergarments.)
These recordings will take you from a summer storm in a Croatian mountain range to the montane forests of northwest Thailand, nighttime among rocky outcrops a couple of hours out from Bogotá, and early morning birdsong in a forested valley in northern Greece.
🐦 'Papua New Guinea Cloud Forest', the most recent episode of Wind Is the Original Radio, the earth.fm podcast, was captured by nature sound recordist and photographer Marc Anderson in 2012, high in the Papua New Guinean mountains. It features a variety of species endemic to the cool, misty forests there, including the uncanny calls of various birds – including the spectacular King of Saxony bird-of-paradise.
Other episodes of Wind Is the Original Radio are available on Apple and Google Podcasts, Spotify, and Stitcher, with new installments released every Friday.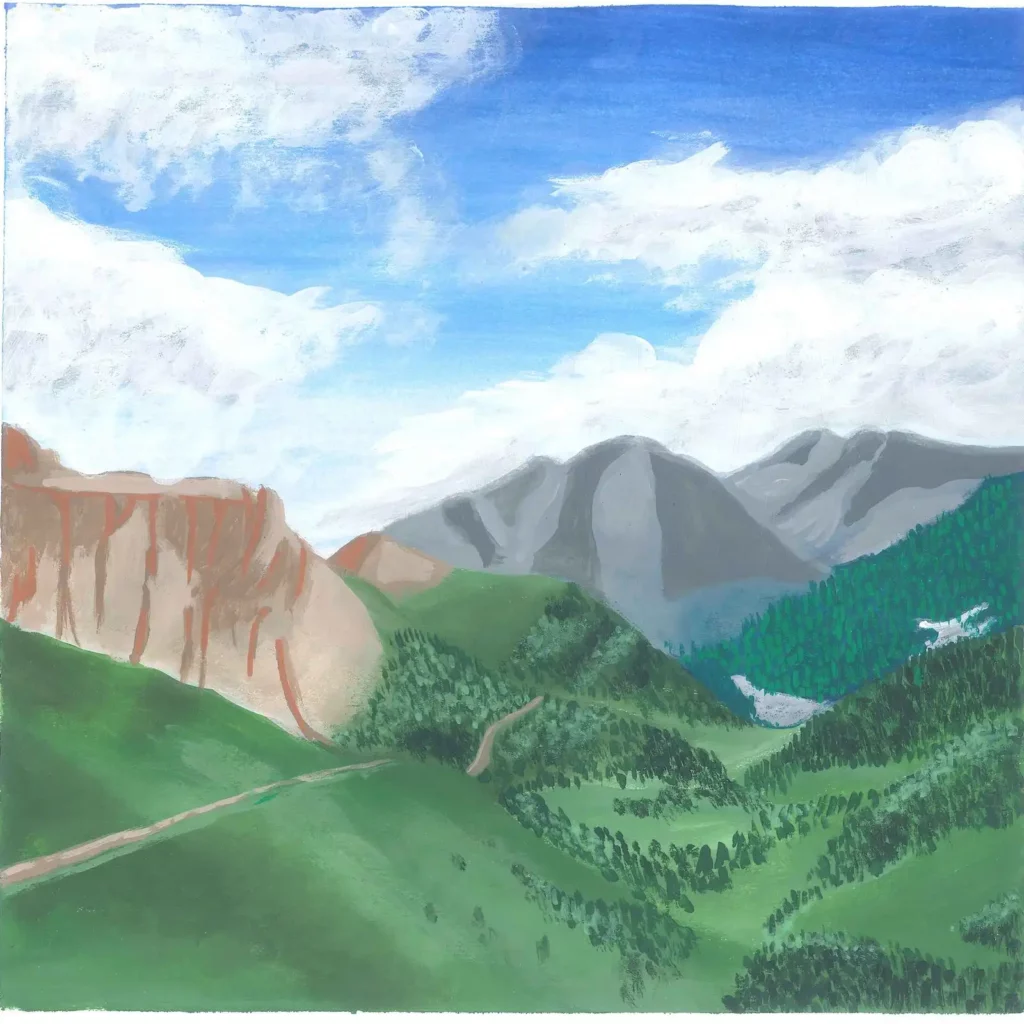 Content from the extended community
🌊 'In the Photic Zone' by Dr Liam Shaw (ostensibly a review of Juli Berwald's Life on the Rocks: Building a Future for Coral Reefs) offers a primer on what corals are and how they function, including their symbiosis with algae; historical understandings of them; their influence on Darwin's theory of evolution; and why they are dying. 
Shaw also touches upon the queasiness of the natural world being increasingly defined in terms of financial value – for example, through the use of modern portfolio theory and the BrandAsset Valuator methodology "used by ad agencies […] to assess 'momentum, future potential and resonance'". "The way international debt is leveraged for marine conservation" is particularly eye-opening: "rich countries are forcing poor countries to assume responsibility for 'conserving' ecosystems whose destruction the rich countries are bringing about".
See also the companion-piece London Review of Books podcast episode 'What Is Coral?', which features Shaw in conversation.
🐬 "Cetaceans [whales, dolphins, and porpoises] have […] evolved some of the most distinct, complex and unique acoustic anatomy and behaviour on earth. […] 'Studying the acoustic capacities of cetaceans is about discovering evolution's creativity.'"
Continuing on a marine theme, 'The Loudest Voice in the Animal Kingdom' profiles "the remarkable and mysterious audio world of dolphins and whales […] [which] churns with a constant orchestra of noise". This fascinating article runs through different cetacean species' capabilities and the evolutionary processes which have enabled them. Plus: the US military's ongoing use of trained dolphins.
💚 "Environmental and climate justice is about being unbought and unbossed by, for example, the fossil fuel industry. […] If we're actually being led by community […] then we actually have a society able to turn away from the extractive economy that has us on this course to catastrophic climate change."
In 'Honoring Legacy in the Environmental Movement', Atmos interviews environmental and climate justice leader Jacqueline Patterson, founder of the Chisholm Legacy Project, which works with Black communities in the US – for whom "the legacies of slavery, segregation, and pollution live on" – in order to "not only equip them for the realities of climate disaster—but to also empower them".
Here, she discusses the role of Black women in both the past and future of the environmental and climate justice movement, and the self-determination and systemic transformation she continues to enable.
👉 See the earth.fm Twitter feed for more content like this!
We hope you have a regenerative week. 🙏
With best wishes,
Neil and Team earth.fm
---
Reach out on hello@earth.fm 👋
Forward this newsletter to anyone who would appreciate it ✉️
Join the conversation with the Earth.fm community 🤝
Submit a recording 🎤
Follow us on Twitter. Instagram and YouTube 💻
Listen to nature sounds in your browser by installing our free extension 🎧