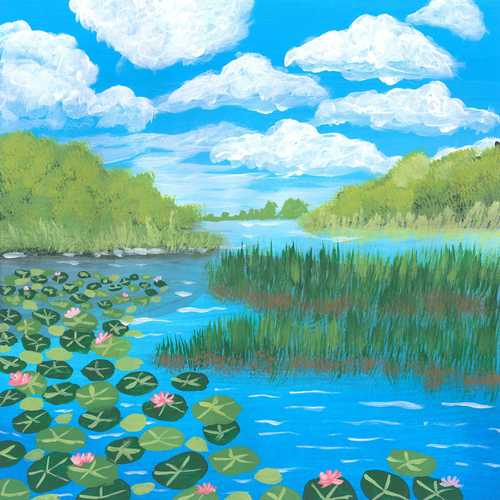 The silence of the Pyrenees: a field recordist's journey
Altitude, and an almost complete absence of human intervention.
How do you face such grandiosity without any mundane contemporary distraction? Appreciation is as deep and infinite as the landscape itself, deeper than anything, perhaps even more than art itself. The humanity inside is awakened when the body finally feels integrated and understands that all is made from the same elements. Facing this enormous range of mountains is also facing myself; my companion suggested that being in the mountains would make me undergo every emotion.
A new question arises and maybe it will hang over me eternally: are emotions internal or do they exist outwards, or inwards, or…?
The mountains open boxes you didn't know you had. There, you are nothing – but at the same time, you are a little bit of everything, and a little of everything is in you.
Romanticism aside, there's also survival: making it through the geographical roughness and the unpredictability of the weather. And acceptance: of the hardships of trekking – the heat, the cold, the thunder and heavy rain – and of my own body's condition, because even with a sprained ankle and an aching knee, the only way through is onward. There is no way out, because the mountains stay in you.
The starting point was in the forest, heading upward. Light and shadow, harsh heat interwoven with comforting freshness and olfactory delights under the trees. The big, mesmerizing rocks covered in lichen or moss, standing imposingly for thousands of years, witnessing life moving and transforming while themselves sustaining life as shelters for animals, guarding fungi, or mysteriously enveloped by ancient tree roots.
I was chased gracefully by pairs of dancing butterflies, and once in a while caught short glimpses of a blackbird moving on the forest floor, beating its wings between the branches, among more shades of green than we have language for, punctuated by fire-orange berries and oddly shaped violet flowers.
One of our guides – besides the target altitude – was the sound of streams and waterfalls. Points in space and time for refreshing hands, feet, face, mouth, feeling the cold caresses, reminding us of vitality. And in certain moments, if I am quiet enough, I feel I am not alone. Maybe… You are never alone in a forest, but it takes silence and listening.
But, the mountains: they aren't about loneliness, but solitude. It can feel so wild there, but no creature is hiding; they are simply unreachable by our human bodies, sometimes so unfit for moving through the mountains. They fly so high…! To be at an altitude of 2,000 meters, yet their speed and agility still means they are untouchable. Their sound, however, reaches us when they call; to hear it's such a gift. Just like when we glimpse the vultures gliding across the highest clouds. There, with their impressive wingspan, their severe physiognomy, they are kings and queens.
Long-awaited and acoustically impressive was the marmot's whistle, cutting through the mountains. So extraordinary that I'd stop to make sense of it, no matter the moment. Though not visible, to hear these calls felt like an accomplishment. Then it's gone, leaving behind nothing much more than my breath: something commonly classifiable as silence.
It's within these moments that I felt myself open, able to take in these massive formations. They will endure anything, as they have already endured massive climatic shifts for over 65 millions years: more than we could ever conceive of in our tiny, limited lives.
A quiet power imposes on any visitor or explorer, a power full of history and wisdom. I remember George David Haskell's words about the delight of listening to the ancient sounds of geology and of the air: the primal sounds of the Earth. I am sure this is enough to provoke many existential, humbling thoughts.
I haven't yet mentioned the clouds. These gentle giants give us a clue to the near future, while always providing a spectacle of beauty. Moving, flying, pushing and being pushed, changing color, and dancing with the sun. Sometimes their changes are so sudden that, no matter the forecast or what you see when you look up, you are taken by surprise. It's curious how they hang overhead so importantly, often occupying the whole sky, changing its colors, determining the shadow and light over me; infinitely smaller than the sun but powerful enough to mask it, to various degrees. And yet… silent. ☁️
Fog follows; not long after sunrise, looking down on the lake, it came floating like a parade of ethereal souls. The dance between movement and evaporation was bizarre and unique. A live, moving sculpture that you cannot really touch – but, for a moment, I almost disappeared inside of it, only to see it move on and continue sweeping the valley.
As a nature field recordist, this massive 'silence' triggers the questioning of my own epistemological beliefs, deeply enough to cause discomfort. I could start with an intellectual attempt to describe and define silence, but I have been thinking much more about noise and deafness: how excessive noise of all kinds (such as those occupying our minds every day) is causing a deafness that stops us from listening to everything inside or around us. This deafness seems to me a mechanical function of our bodies: a brief moment of quietness or impatience and our hands reach for our phone in an urge to record the landscape in the few megabytes of a digital file; our experience, with all of its sensorial elements, interrupted by a movement and the click of a button. We then look at this record with the clear consciousness that's a poor substitute for the feelings we lived at that moment. And, in time, our experiences run the risk of being diminished in our memory, or perhaps even ending up in an Instagram pile.
Dozens of thoughts related to worries and things to do can pop up, cracking a fissure for anxiety to sneak in. For some time, this has led me to seek to be within nature. From big cities to an island outside town, to a small village surrounded by meadows and water – yet, the feeling of wanting more and to go deeper hasn't stopped. At this point in my journey, I am looking to challenge my body by going way beyond a gentle Sunday stroll.
Suddenly, I was confronted with this giant 'silence'. Sitting between rocks, resting, I was surrounded by a lack which, at the same time, was omnipresent. As a field recordist (or at least, because of having a field recordist's ego), the combination of a paradoxical solitude and the insane echoing of the marmots was on my mind. But I knew that, even if it was technically possible to make a good recording, virtually no one is ready to listen to it.
Most of us reject this kind of silence, even though it can be a moment of true stillness. I wonder if it's possible to find beauty in it. I would like to reject the idea that silence is nothing more than the anticipation of something else, and that silence can be felt as something other than negative space. A contrast, yes, but why not dwell on it? Isn't it more than time to embrace nature as it is, and ourselves unequivocally part of it?
Earlier, I spoke about accomplishment, but it isn't the most accurate word to describe the feeling that prevailed in me. No matter how hard some trails were on the body, and how adventurous it sounds, I came back to my home in the countryside with the greatest inner peace I ever remember feeling; a stillness that perhaps resembles some of those huge rocks in the forest. The stillness of the mountains is harder to reach than their geographical peaks.