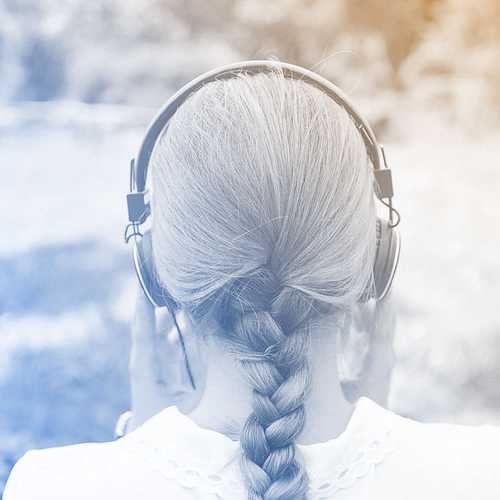 On the Ethics of Streaming Music
These days, we no longer listen to music; we 'stream' it. In fact, with its global reach and wide demographic, streaming music on digital platforms is becoming the norm. This is one large, fast-growing medium, but we tend to get hung up on its technical possibilities and audience-focused excitement, rather than talking about its values and impacts.
In an ideal world, maybe music should be free for everyone to enjoy – but that's a long way from reality. In a 2013 interview, even Thom Yorke of Radiohead said that he regrets allowing fans to pay whatever they chose for their 2007 album In Rainbows, "turning music commerce into a sort of large tip jar". Not that the commodification of music is Radiohead's fault. Their gesture came from a good place. It was only a matter of time before the tech giants streamed music through ad-supported services, turning "music and other media into commodities, and in the process made them worthless" (The Verge).
As a result, audiences have come to expect free music, without giving it a second thought.
This is a vast conversation – one that we should have more often. It encompasses the carbon footprint of streaming and how platforms address this issue, and the format's impact on those at the heart of this whole undertaking: those who create music.
This article is intended to start a conversation about fair streaming of music by independent musicians. In this ever-changing digital landscape, can we, the fans, come up with good ideas to help the musicians we admire make a living from streaming?
What do we talk about when we talk about streaming music?
From the outside, it looks like the audience wants access to lots of music for low fees. It's less about owning a certain record or dedication to an artist, and more about endless exploration of and access to music. All of it, if possible.
Besides the impressive music catalogues, discussions of streaming services tend to lean towards uncompressed audio, speed, interface friendliness, unlimited song-skips, the differences between free and paid services, and other issues relating to customer satisfaction.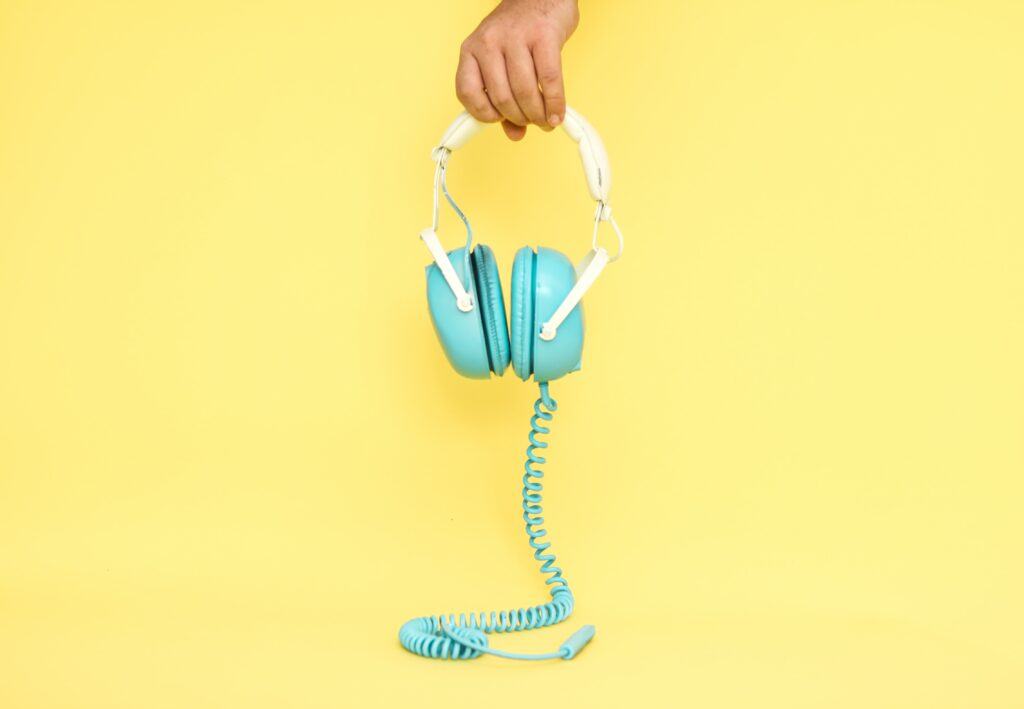 Overwhelmingly, the most popular streaming services are focused on the audience (the user-centric model), while musicians and their music seem to be a tradable commodity. There's no denying these platforms are high maintenance, and need solid financial backing. But if it's going to get easier to maintain them, are those pulling the strings willing to share the extra profit with the musicians?
These platforms are indisputably tempting. We've all been wowed by the possibilities on offer. We've probably discovered new music on them, maybe even bought a record or two after hearing it first on Spotify or iTunes or Amazon Music and the like. They do have benefits for musicians, too – promotion being one. But promotion also takes the form of word of mouth, radio, TV, social media, and concerts. In this respect, streaming is not unique or irreplaceable.
Ultimately, if we discuss music streaming services from the perspective of companies (focused on profit) and consumers (focused on good deals), then we won't get very far.
What don't we talk about? What should we (also) talk about?
Musicians. Especially independent musicians.
Not everyone has 124 million followers on Instagram and songs streamed millions of times. But popularity is not the same as quality, talent, or message. A handful of people make money on platforms like Spotify through the pay-per-stream model. As one of the most popular services, 300 million people use it, with 130 million of those being paying customers.
Spotify listeners pay different tariffs in different countries, while musicians are paid through a pro-rata system that establishes what they receive. After calculating the service's operating expenses, the listening time for artists is calculated by looking at "how often people stream the music, and how many times people complete those streams." Naturally, the most-streamed and listened-to artists will earn the most.
On average, an artist gets 0.003 to 0.004 dollars for each stream. Amazon, Pandora, Tidal (0.00989 dollars per stream), and other similar services function in much the same way, with only slightly different tariffs.
These platforms thrive on massive catalogues of musicians, not only the top 10 most popular streams. Even so, many famous artists have refused to join streaming.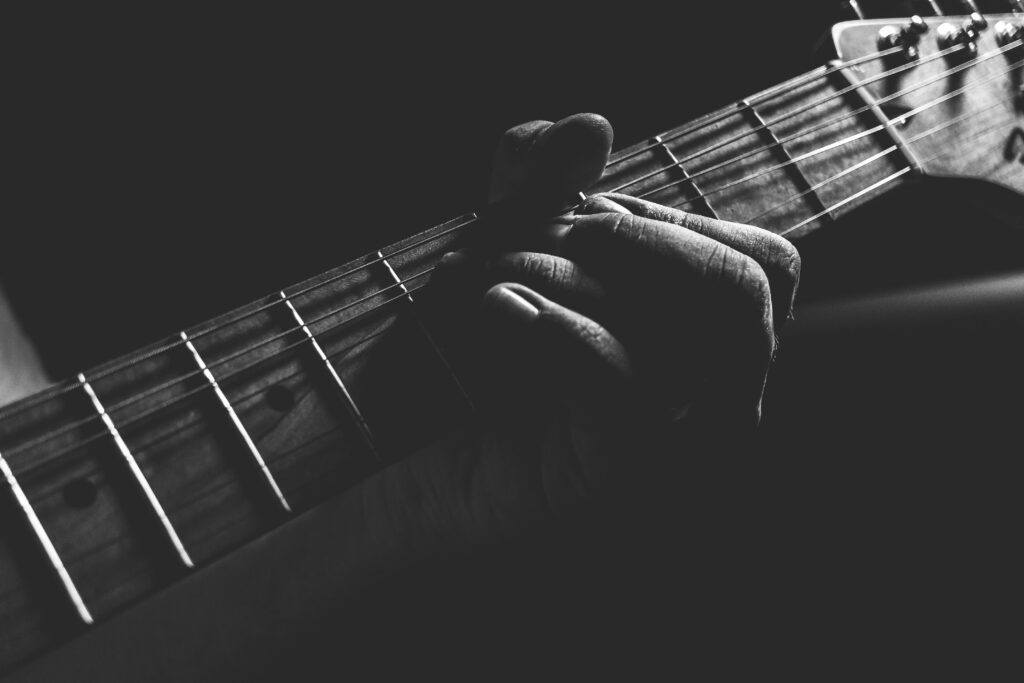 Most independent musicians depend on live events for their survival. The pandemic took that option away for more than a year. Those ticket sales were gone.
Aside from unreliable physical formats like vinyl and CDs, all that was left were the streaming platforms. Of course, some lived on savings, borrowed money, found temporary jobs, or relied on donations for their Instagram or Zoom living room sessions. The lucky ones may even have found time to work on new material. But given a system that monetizes popularity, a check for 71 cents from Spotify would not have been helpful during tough times.
The audience versus the fans
Some musicians started paid-for Zoom concerts, or just asked for donations. Others relied on selling more merch, the kind that would be displayed in the foyer of a concert hall. And the fans came to the rescue accordingly – not the nebulous 'audience'.
So, when times get tough and live audiences disappear, it seems that fans are more important than millions of streams on platforms that count every minute of music and prioritize quantity.
Since life became one long video chat, musicians set up accounts on Patreon: an online platform that lets "your most passionate fans support your creative work via monthly membership". They promise "a recurring income stream" and want to "change the way art is valued" – maybe because the elephant in the room was too conspicuous. It sounds tempting to "get the freedom to do your best work, and the stability […] to build an independent creative career". Some musicians started the first lockdowns with live, free sessions on Instagram – until they realized this wasn't viable long-term, and moved their projects behind closed doors for fans alone to enjoy.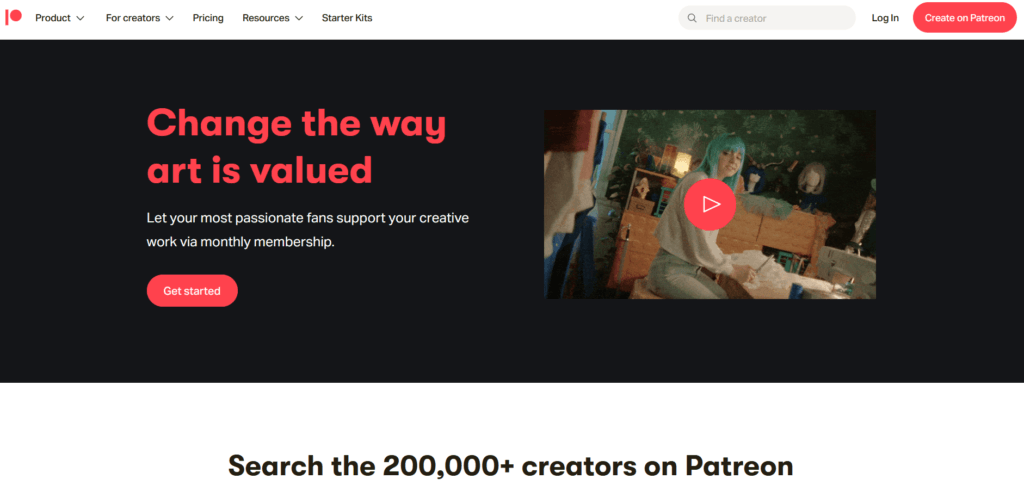 "Stop rolling the dice of ad revenue and per-stream payouts. Get recurring income through monthly payments from your patrons" (Patreon website). This sounds like a more nourishing platform for musicians, compared to streaming services, allowing them to stick to their creative routine and enjoy the freedom of doing what they want. And it is for fans, too: those people who love musicians so much that they would pay for their work. Consumers of music without specific interests are less likely to expend money and time on any one creative.
Do any streaming platforms value independent musicians more than the mainstream services?
They say there's no such thing as an ethical music streaming platform. Okay, but what about only streaming the music that we pay for, with just limited access to the rest of the catalogue?
This would be the Bandcamp streaming model, which indie musicians seem to prefer.

Here's how it works for the audience: it's free to follow as many musicians as you want. Nobody's going to make playlists for you, and there are no endless streams of random songs; you need to be involved, adding musicians you like to your collection. You can listen to any of the tracks on the platform, but after a couple of streams you will be asked to kindly pay for that track in order to continue streaming it. It's like being given the opportunity to decide before investing.
There's no advertising whatsoever, because music is paid for directly to the musician or record label. (You can buy merchandise and physical media, too.)
Prices start from below $1 per track (plus tax), with the possibility of paying more if you're feeling generous. The album or song you've purchased is added to your collection, which you can stream on the platform or download onto your computer. You own this content forever. You can also download tracks in the app to listen offline.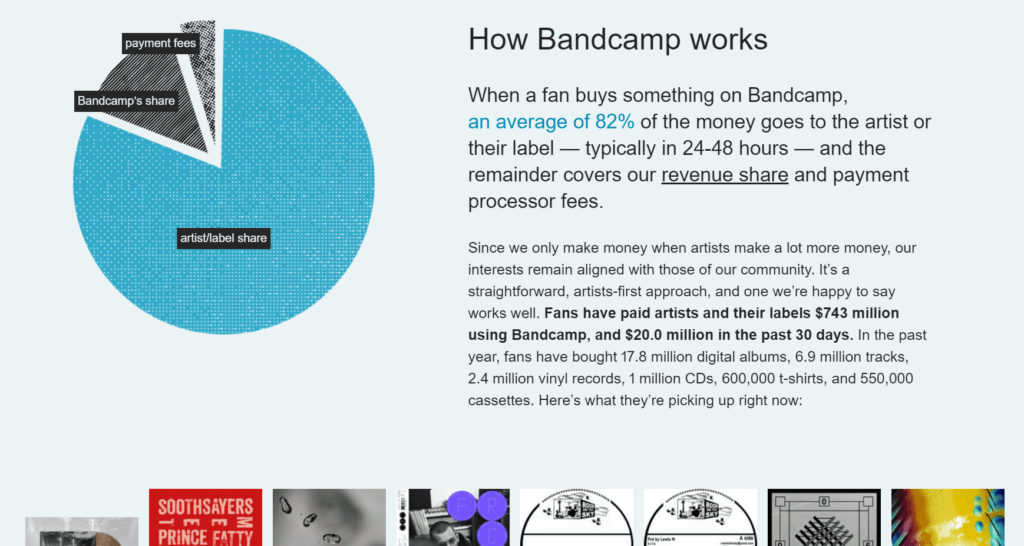 This is clearly a platform for music fans racking up their collections, following new names or other, like-minded fans, and setting up wishlists. It's also a community of people who don't mind paying per track or album. Users can share their thoughts on the music they buy and see what other fans are collecting or saying. It feels like a friendly village.
Yes, Bandcamp's catalogue is limited, and not many of the big streamers on Spotify and co are here. But, again, who's to say that quantity is better than quality? Or that, in time, this model won't attract even more fans and musicians.
Special prices for tough times
Weeks into the pandemic, Bandcamp started waiving their revenue share on the first Friday of every month, "to help support the many artists who have seen their livelihoods disrupted by the pandemic."
This means that 93% of everything fans paid on the platform went straight into the artists' and record labels' pockets (and 800,000 fans participated!). The $40 million dollars paid to musicians in this way helped cover rents, mortgages, groceries, medications, and much more. According to Bandcamp, even without these special days, an average of 82% of what fans pay reaches the artist/label.
At the beginning of February 2021, it was announced that Bandcamp Fridays will continue for the next few months, since live concerts are still not in the cards.
Do you remember People?
People was created for musicians by a group of musicians, as a reaction to the commodification of music. It was meant to be "entirely free of commercial expectations", with no "complicated licensing deals", "invasive brand awareness and visibility", or "revenue maximization".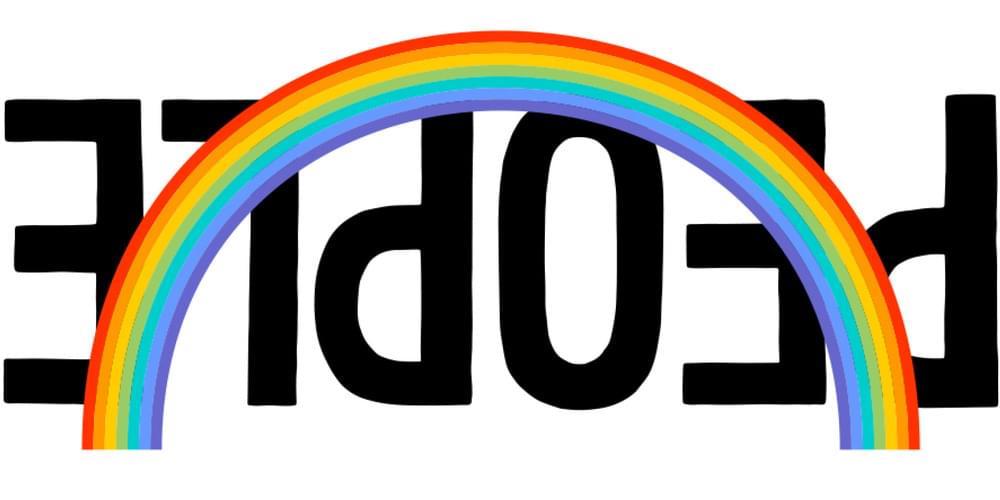 At its heart were the artists who could share B-sides, improvisations, and projects that usually don't make it onto the big platforms – and which, even if they did, would get lost in the white noise of pop culture.
It was not for profit, donations were welcomed, and by setting up an account fans had access to all content.
At the moment, the future of the platform is unknown, but the idea behind it could inspire others willing to make streaming work for independent musicians.
Can Web3 Provide a Solution to these Issues?
With all that in mind, there's an emerging niche that could empower artists much further than the current centralized solutions. Blockchain technology is enabling a new economic infrastructure for artists through NFTs, decentralized distribution platforms, and DAOs. This Web3 approach has the goal to focus on artists and fans, instead of the consumerist, profit-taking side of music.
That said, the first wave of music NFTs reassembled a quick cash grab. After some artists like Grimes managed to sell million-dollar music NFTs, the market was quickly flooded by low-quality content and scams. A huge backlash from the community pushed NFT music into a downwards spiral and raised concerns about the environmental impact of music distribution through blockchain tech.
However, more sustainable and long-term solutions are developing as artists are willing to experiment with the technology. Creators are beginning to understand the ramification of Web3 in the music industry and the benefits it can bring them. Consequently, new implementations that use blockchain technology are appearing every day.
Artists are experimenting with interoperable fan patronage, social tokens, NFT-powered DAOs, community-driven collaborations, and many more. In the past year, we've seen hundreds of startups materialize, all of which emphasize the artist-centric ethos we talked about earlier in this article.
A Wide Range of Solutions That Allow Artists To Capitalize on Web3
As we mentioned, there are way too many new startups that deal with music-focused NFTs, making this ecosystem quite challenging to navigate. In that regard, we made a selection of a few platforms that stand out from the crowd due to the way they implement blockchain and NFTs to empower artists and fans simultaneously.
Sound.xyz is a decentralized platform that contributes to tightening the relationship between artists and fans. Here, artists can launch listening parties for their fans, and hence create meaningful events for their craft. The songs are minted as NFTs and set for auction for the listeners that wish to back their favorite artists.
Early editions are considered more valuable, which incentivizes fans to discover new music early and become early adopters. By showcasing their NFTs customers can show their dedication to their favorite artists. Owning the NFT allows the backer to publicly comment on the NFT and display this support on the website. Once the NFT is sold to another user, the comment disappears, leaving room for the next owner.
Finally, owning one of the NFTs allows exclusive access to Discord groups where fans can directly interact with the artists though weekly hangouts and develop collaborative projects.
The best thing about all this? The artists receive 100% of the proceeds of the sale of the NFT and 10% from each resale on the secondary market.
Similar platforms: Catalog, Async Music.
Opulous attempts to bring Decentralized Finance (DeFi) into the music industry and change how artists receive their funding. Its main goal is to provide a democratic payment system for artists and a way to reach their fans that goes beyond simply selling NFTs. To achieve this, the platform offers a launchpad similar to what VCs offer for startups. Artists are able to mint NFT collections on the platform and directly receive royalties from the sales of their creations. They gain exposure through Opulous which allows them to grow their community of fans.
Moreover, Opulous also offers loans for artists that will be reimbursed down the road by future royalties. This allows promising artists to receive significant funding for their projects while at the same time avoiding unfair deals that are common in the music industry.
Similar platforms: Royal, Decent
Unlock is a decentralized platform that is designed to facilitate the onboarding of online communities and streamline membership payments and access. This means that for artists, the Unlock platform allows them to avoid the middleman of platforms such as Patreon or Twitch that take a cut from what their fans pay.
Consequently, using Unlock, artists can set up personalized membership plans in terms of length, features and costs. What's more, they can add rewards to the memberships' perks such as free NFTs or unique access to music events.
Another important thing to note about Unlock is that it's a protocol. As such, it's entirely open source and is governed by a DAO that functions on the Unlock Discount Token (UDT) cryptocurrency.
Similar platforms: Highlight, Communifty,
Dequency is the first Web3 powered synchronization licensing marketplace. It allows video creators to get in touch with music artists and record these collaborations on-chain. This way, music creators can host their catalog on the platform, so that visual creators can use it in their videos. For instance, it can allow indie movie studios to secure soundtracks for their films while providing exposure to emerging artists.
The process is simple – as soon as an artist mints a video using the sounds, the music creator gets immediate payment.
What next?
In such a fast-changing landscape, predictions are pointless, but that shouldn't stop us from figuring out what an ideal music streaming service would look like – one that serves both producers and consumers of music.
So, what would the ideal music streaming platform look like, if it's to serve independent musicians too? Can the pay-per-stream approach be integrated with buying albums and supporting musicians? How should streaming revenues work? What streaming platform do you use and why? What would an ethical music streaming service look like?
---
Here are some suggestions for ethical streaming:
Pay musicians a fair share and find other ways to increase the service's profit and audience.
Cut smaller indie musicians some slack by charging different prices for those who still need support and a push.
Streaming services won't lose their audience in a pandemic (on the contrary!), so maybe find ways to help the musicians who have no live engagements due to lockdown restrictions.
🎼 Any other suggestions? We'll add them to the list.
📣 You can continue the conversation in the comments or on our community forum.
---
Featured image by Scott Gruber on Unsplash