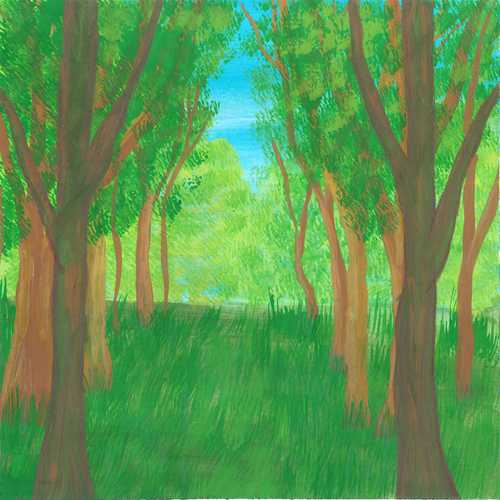 Guided meditations in nature
Field recordists are often in a state of meditation, contemplation, or concentration – whatever term they prefer – while capturing the sounds of the world around them. But how can one make the most of natural sounds without carrying a microphone and looking out for the best recording conditions? How else can we connect to the sounds of the natural world, in order to bring peace and quiet into our mind and body?

We asked friend and collaborator Joe Holtaway to explain possible steps which can be taken when meditating, especially in nature. Joe is a singer-songwriter, trainee chaplain with the Quakers in the UK, and is also involved with the teachings of Zen Buddhist Master Thich Nhat Hanh; both traditions are an influence here.
Joe took off into Jesmond Dene country park, near Newcastle in North East England,, to offer three mindfulness practices to bring us into the present moment through connection with the natural world. There's a basic 10-minute meditation – perfect for beginners – a senses meditation, and the classic walking meditation.
Note: For those interested in equipment, he used: a Neumann TLM03 condenser mic into Logic Pro X through a Behringer interface. 🎙️

Without further ado, here are the guided meditations:
🎧 Basic meditation
Becoming aware of the sensations in the body and of sounds and sights around us, Joe leads us 'out and back in' , settling us in the present moment against a backdrop of trees and birdsong.
🎧 Senses meditation
With running water burbling in the background, Joe invites us to bring awareness to our 'sense perceptions': the five senses. This practice brings awareness to the present moment, step by step – perfect for a busy mind in need of some space and presence.
🎧 Walking meditation
Amid the leaves and birdsong, Joe invites us to a standing/kneeling body-awareness practice, before taking us on a short walking meditation. Using attention to the steps, take in the natural world and clear the mind.
Enjoy!